Applications for the Next Generation aids can now be requested
All the calls of the Next Generation aids for rehabilitation in Energy Efficiency for Catalonia are already published.
From Amatzonia present the programs that are allocated to update and rehabilitate residential buildings to improve the energy efficiency and we will help you to apply for them.
Since October 5 of last year, these aids are regulated through Royal Decree 853/2021 in 6 programs in Residential rehabilitation and Social Housing of the Recovery, Transformation and Resilience Plan.
So, as you can see, residential buildings are the great benefiteds of this aid and our AmatZonia department will inform and advise you about which is the best option for each, as well as the procedure to follow in each case.

Announcements published!
The calls for applications for the Next Generation Aid for Energy Efficiency Rehabilitation are already published, but they change depending on the area where the building is located. These are the 3 calls that are currently in Catalan territory:
March 28 – Agència de l'Habitatge de Catalunya – for the entire Catalan territory except the Metropolitan Area and Barcelona city.
April 29 – Consorci Metropolità de l'Habitatge – for the Barcelona Metropolitan Area
June 27 de Junio – Consorci de l'Habitatge de Barcelona – for the city of Barcelona.
Although they have a common base, as published in Royal Decree 853/2021 of October 5, each of the three Catalan calls has its own characteristics in the criteria and in the form of processing. To resolve doubts on this subject, contact us through this e-mail: nadia.massague@amatimmo.cat
Programs 3, 4 and 5
The programs that are included in all the calls are the ones that we expose below:
No.3. Building rehabilitation assistance program
Actions in residential buildings to improve energy efficiency.
Accredit the reduction of the non-renewable primary energy consumption in a minimum of 30%.
Prove the 25% reduction for cooling and heating in climate zone C, which is the one that corresponds to Barcelona and Girona.

At this point in the program are included actions carried out on the building envelope, in facades and roofs; one option would be to install insulation or green roofs that could be complemented with solar panels, but as long as the efficiency requirements are met, the works are also accepted for aid
No.4. Program to promote the improvement of energy efficiency in housing
Actions to improve energy efficiency in homes, whether single-family or belonging to multi-family buildings.
Actions that achieve a reduction of 7% in global annual energy for heating and cooling.
The maximum investment that can be subsidized per housing will be €7,000
The amount of the subsidy will be 40% of the maximum investment that can be subsidized
Habitual residence must be accredited
In this case, it would be updates focused on closures and windows.
No.5. Program for the Preparation of the Building Book and drafting of rehabilitation projects
The eligible upgrades in this program are:
Implementation and generalization of the Book of the Building for rehabilitation.
Development of technical projects for a total rehabilitation of buildings in accordance with the established limits, with the aim of activating the demand for significant and high-quality energy rehabilitation in buildings.
How to finance the updates of the property?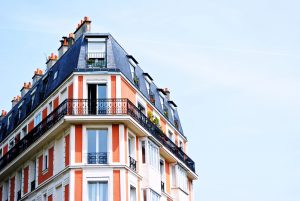 From the Department of Economy and Finance, the Department of Social Rights, the Agència de l'Habitatge de Catalunya and the Institut Català de Finances i Avals have been reached an agreement with different financial entities so Home Owner's Association and Legal entities can access financing with good conditions to be able to cover the % the subsidy does not cover.
It is also important to say that, in the case of these funds, the non-subsidized % of the works has tax advantages.
Improvement potential
In Spain there is great potential to improve on these issues. More than 81% of existing buildings are between the letters E, F or G in terms of emissions, and the percentage increases to 84.5% of buildings if we talk about energy consumption. Therefore, it is clear that there is a significant need for improvement in terms of energy rehabilitation
This happens because about 45% of the buildings were built before to 1980, when there was no regulation on energy efficiency in newly built buildings.
Presentation conference with Jordi Sanuy
On March 22, Jordi Sanuy Aguilar, Director of de Qualitat de l'Edificació i Rehabilitació de l'Habitatge de l'Agència d'Habitatge de Catalunya, came for a conference where he spoke about efficient buildings and, above all, what you need to know about the Next Generation Aids of the European Union.
Sanuy explained there are different programs, always with the aim of reducing energy demand and consumption, therefore, to improve the energy efficiency of buildings and he specified that the funds will be active until mid-2026.
Catalonia will receive a total of 480 million euros to rehabilitate 65,000 homes with minimum energy efficiency and have carried out and justified the actions to improve before June 30, 2026. These aids are focused on rehabilitating those buildings built without the criteria of current energy efficiency and, therefore, it is "now or never", as Sanuy said, "if they don't do it they will regret it" because "these funds pass us by and they will never happen again".
---