"We have grown and we are still a cohesive team, with company policies of integrity, innovation and efficiency"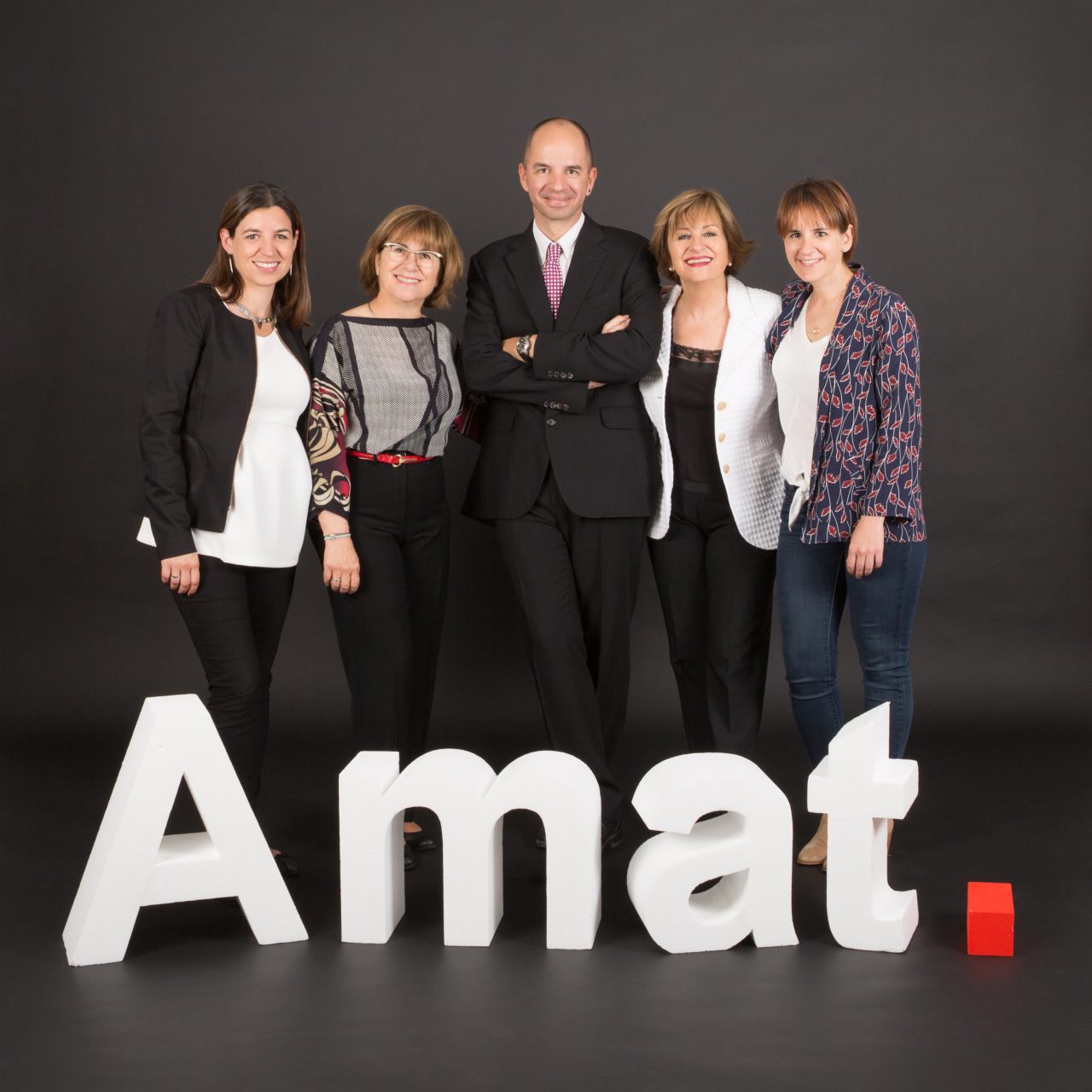 We are a family bussiness
We have grown and remain a coherent team, already incorporating 3rd Generation.
We are a family business formed in 1948 by Joan Amat and directed from 1952 by Concepció Amigó, widow Amat. In 1990 the management passed to Immaculada and Joana Amat, and in 2010 the 3rd generation was added: Guifré and Martina Homedes Amat, and Nadia Massagué Amat.
In 2018 Guifré Homedes Amat is the CEO of Amat Immobiliaris.
Ongoing training for our employees and the highest level of work are an integral part of our enterprise
We've transmitted this enthusiasm to whom work with us.
We have valuable human resources comprising lawyers, economists, surveyors and estate agents, allowing us to take advance the requirements of our clients.
We use our imagination to approach every new challenge, we incorporate new technologies, that allow us to offer commodity, efficiency and quality to our services.
We belong to the professional associations linked to our area of activity, and we work with several professional and corporate associations.
We were among the first firms in this sector to be awarded the Quality Certification ISO.
AMAT wants to be a reference in the business and social world, a leader in the sector and a pioneer in the digital world.
We want to be a company committed to the human team that forms it, as well as to its customers, suppliers and society in general.
AMAT's mission is to assess and manage the patrimonial assets of its clients within a frame of absolute professionalism and honesty, using innovation and technology to provide the best possible service by making it compatible with a high degree of customization.
Buisness ethics
Coherence, transparency and confidentiality
Long term vision
Consistency, quality and customization
Knowledge, education, training and innovation
Policy of conciliation work and commitment with society
Awards
Respon.cat 2022 Award in Working Time Reform
On January 24, Respon.cat gave us the recognition in Working Time Reform for our good practices that allow equal opportunities and gender equality.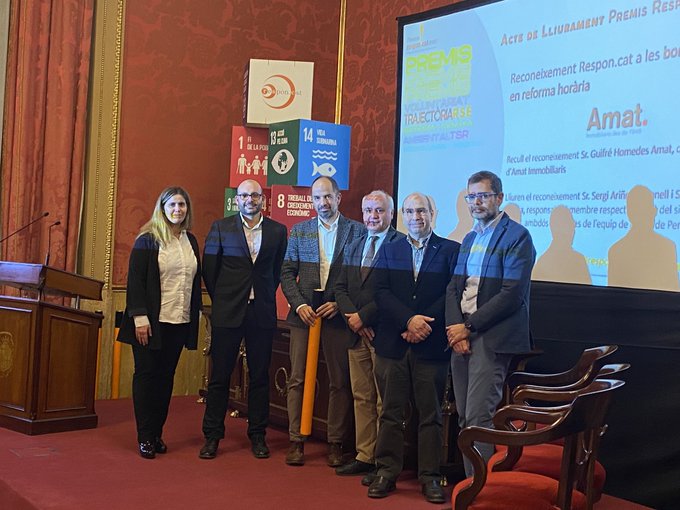 2022 Catalunya Construcció Award for the professional trajectory of Imma and Joana Amat
On October 27, the College of Technical Architecture of Barcelona awarded Imma and Joana Amat Amigó, president and vice-president of Amat Immobiliaris, with the special award for professional career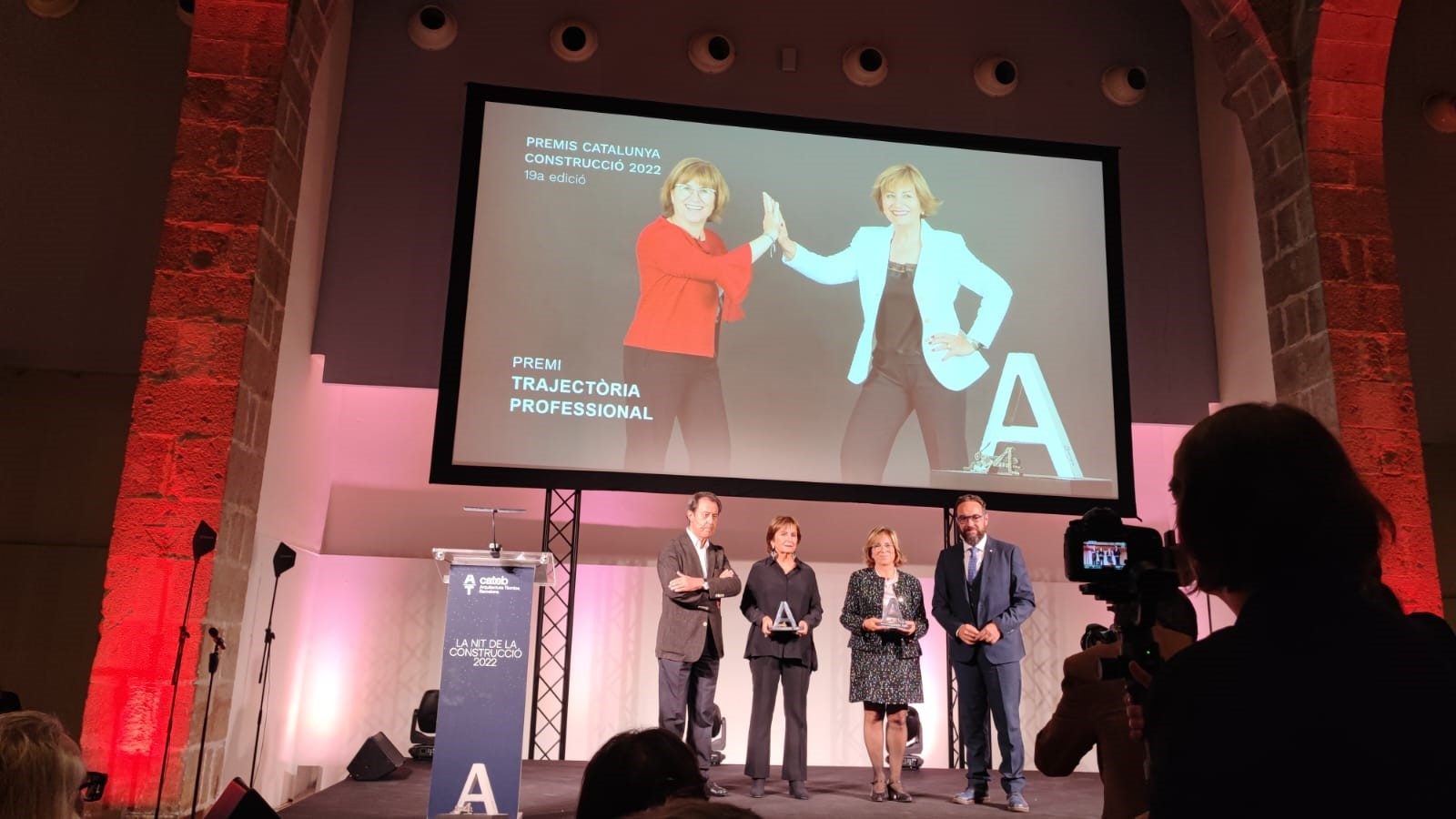 2020 High Standing Excellence award
On December 17, Alto Standing Living gave us the High Standing Excellence 2020 award, for professionalism in the real estate sector.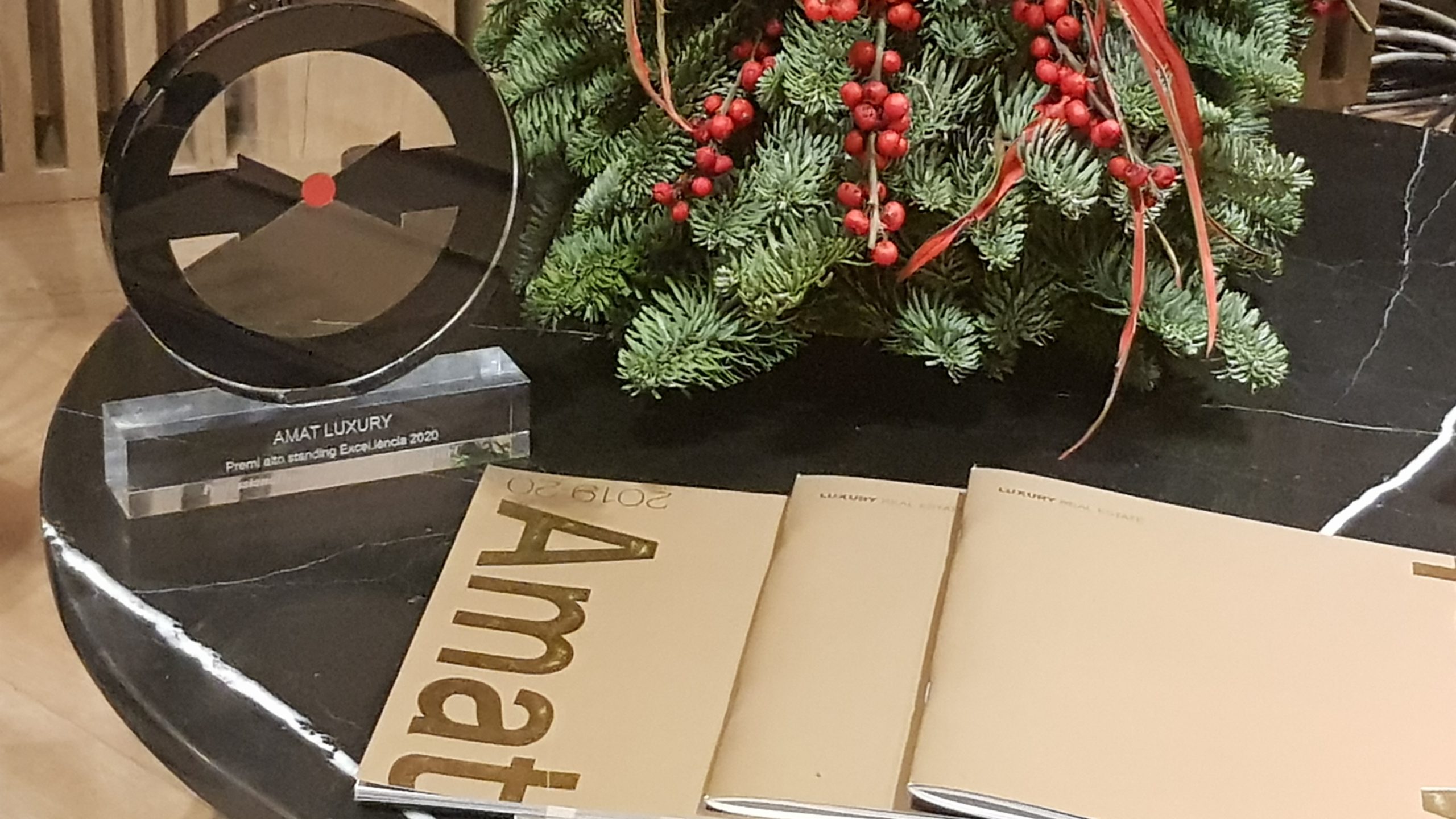 2019 most innovative marketing technique award of luxury real estate
On 27th September Luxury Real Estate gives us the Premi Most innovative Marketing technique award in Washington D.C.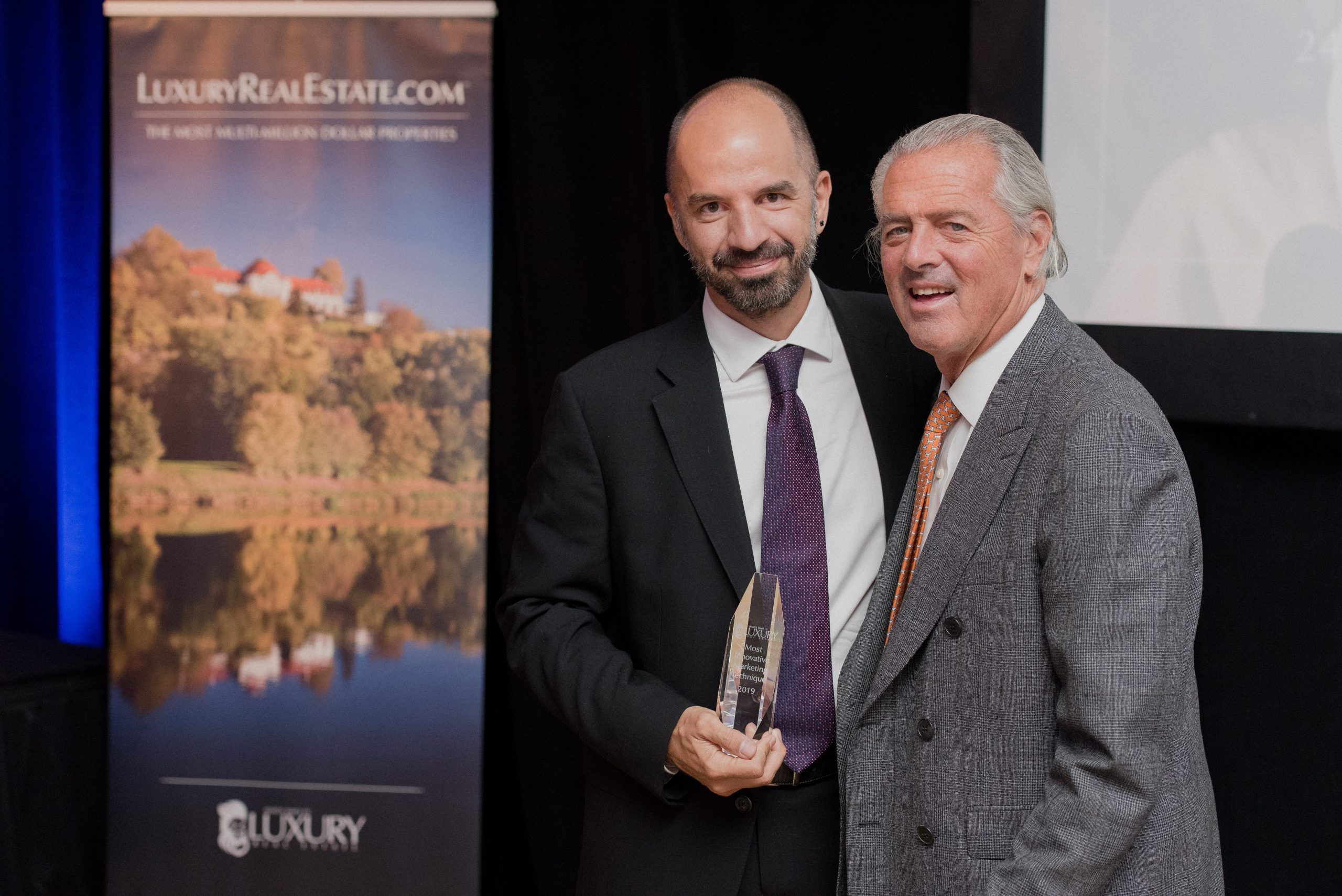 2018 XXV AIJEC Awards
On 20th June we received the Premi Jove Empresari for the professional career of Imma and Joana Amat.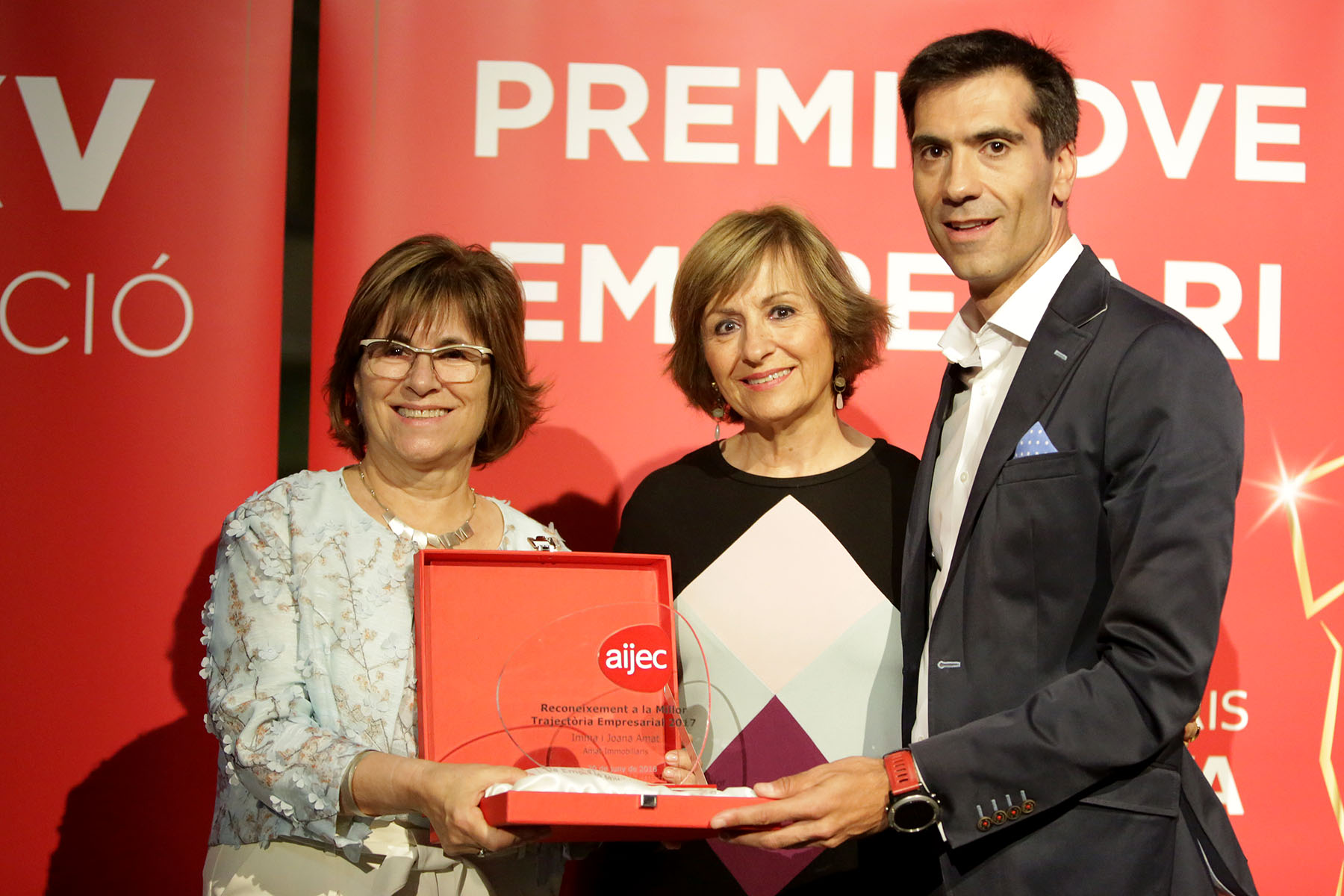 2019 Innova Award of El Periodico
On 11th February we get the Innova Award of ElPeriodico for digitize the estate management processes creating the new software: TAFF (technologies applied to estate management).
2017 Best commercial agent award by API to Inmaculada Amat
In the ImmoscopiaForum 2017 Immaculada Amat was awarded with the Prize to the Best Commercial Agent for its trajectory in the sector.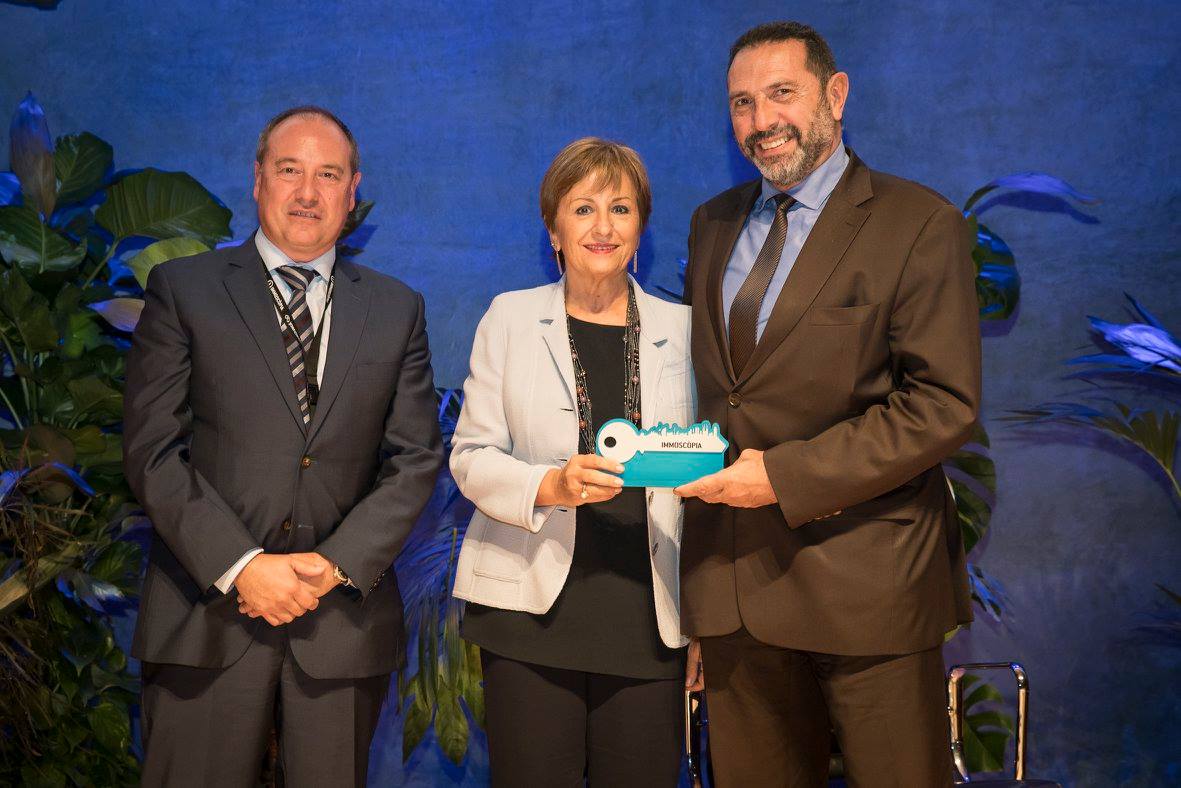 2017 Awarded with the EQAMOB & CO distinction
Last Tuesday, May 9th, we were awarded the EQAMOB & CO quality label, which recognizes and highlights the commitment of companies involved in the training of people by promoting mobility in education and vocational training among others European countries.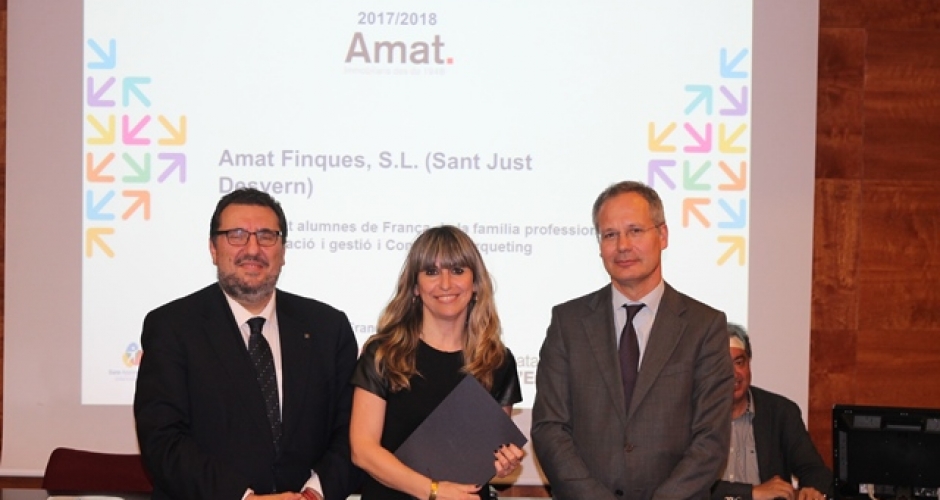 2017 Good practice certificate in CRS by respon.cat
During 2016 and 2017 we have participated in the RSE Response SMEs Program. Since it has allowed us to order all those practices that we have been carrying out for a long time. The best one, however, has been that it has allowed us to detect points of improvement that will help us implement Social Responsibility within the company's own strategic plan.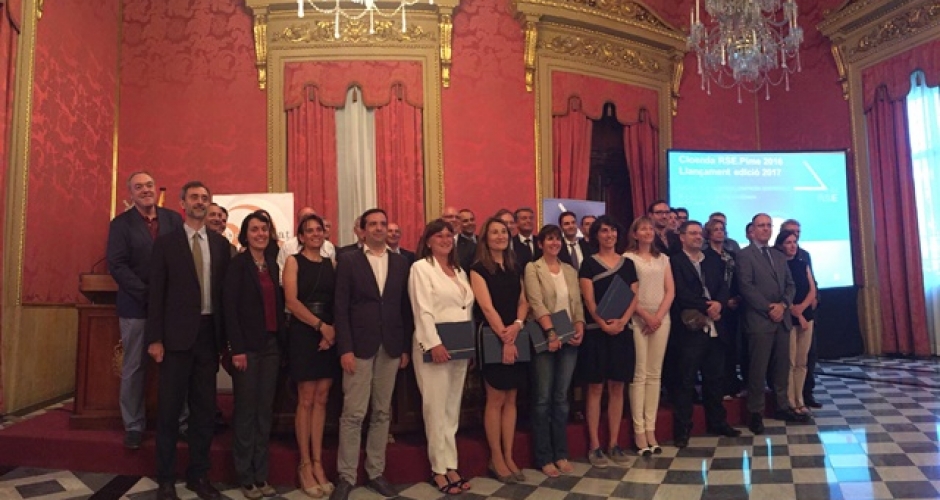 2019 Joana Amat receives creu de Sant Jordi
On May 16 Joana Amat received Creu de Sant Jordi that the President of the Generalitat gives for her professional work.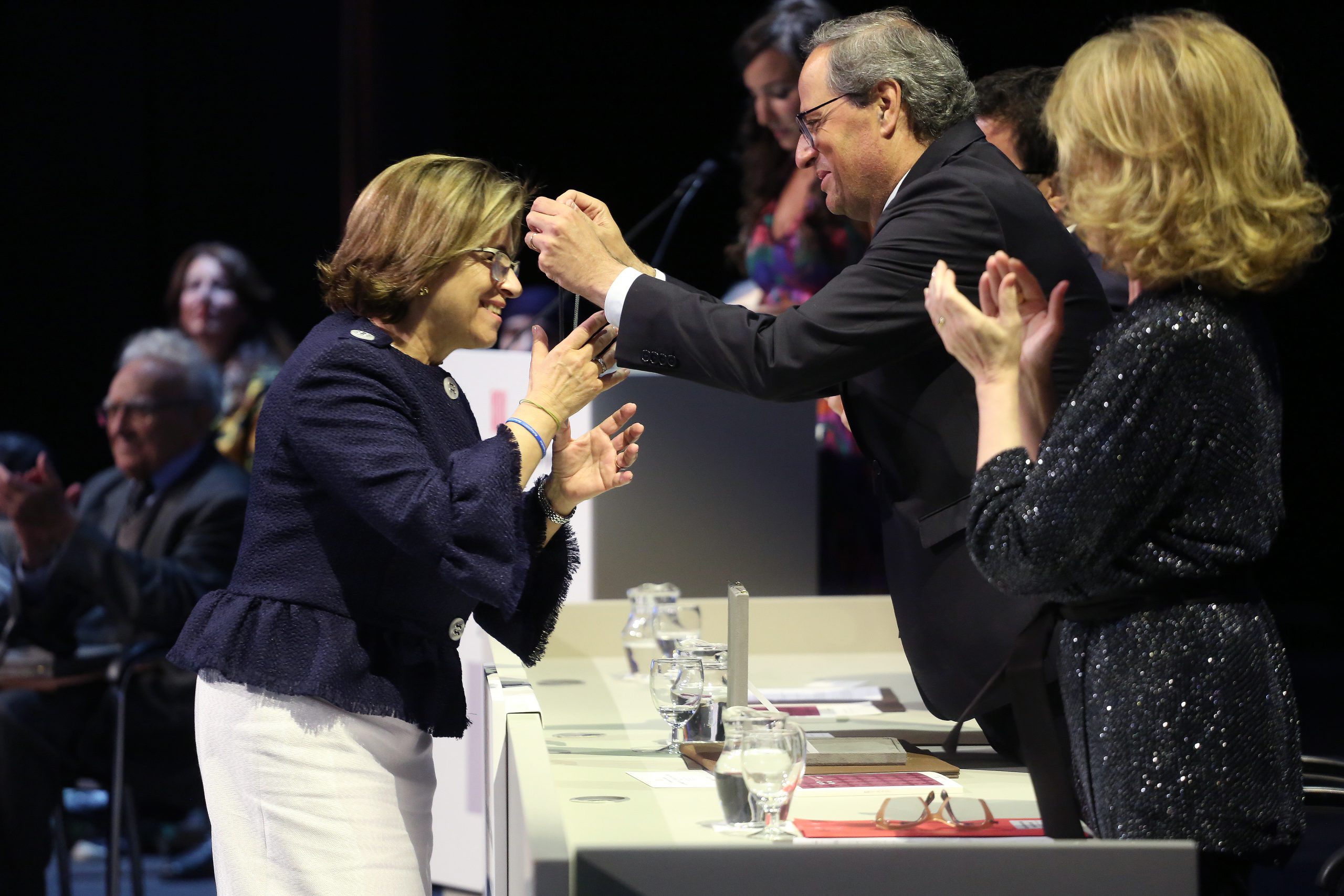 2017 CECOT personality award
Inmaculada and Joana Amat were honored on October 6 with the CECOT Personality Award for their trajectory in the business world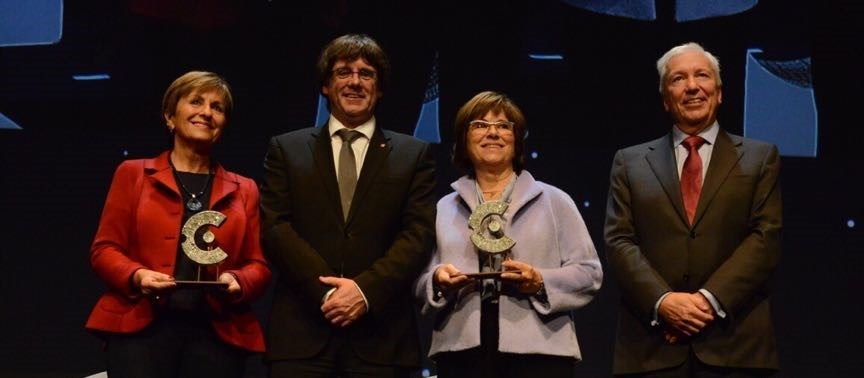 2017 Global affiliate of the year award
Our luxury brand Amatluxury received on January 18 the Global Affiliate Award of the year 2017 during the 11th Luxury Real Estate Symposium in Barcelona, ​​of which we were organizers and hosts. Guifré Homedes was in charge of collecting it.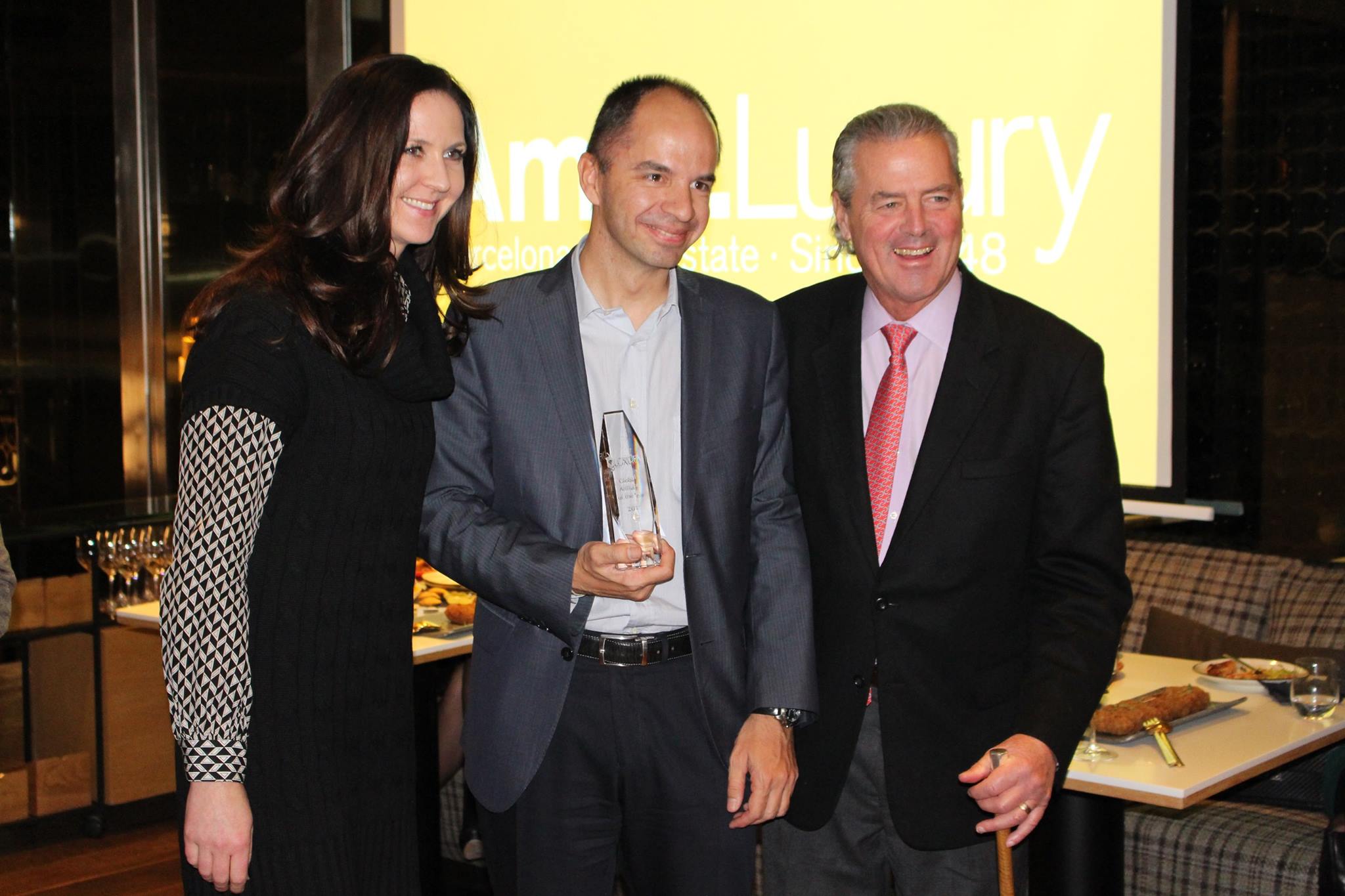 2015 Human factor award Mercé Sala
Amat Immobiliaris has been awarded the VII Human Factor Award Mercè Sala "for its innovative spirit and ethical commitment to customers". They have said of us: "It's a company with only 66 people that has been able to survive in a sector very affected by the crisis.They deserve the award for the values, style and culture they have created. Make things right, In capital letters ".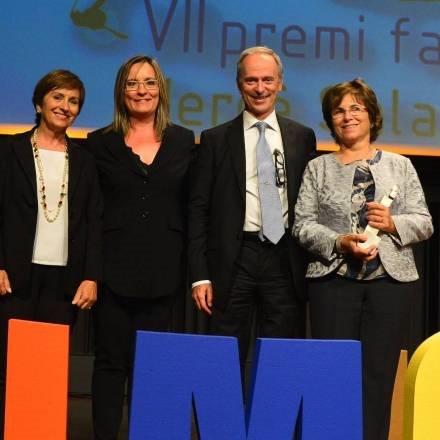 2015 Best web design award 2014
Our luxury brand Amatluxury has been awarded the Best Web Design Award 2014 during the celebration of the 20th Annual Luxury Real Estate Fall Conference in Seattle, USA, organized by Who's Who in Luxury Real Estate. The delivery was made on October 7, on the occasion of the 20th anniversary of the conferences of Luxury Real Estate. Guifré Homedes was in charge of picking it up.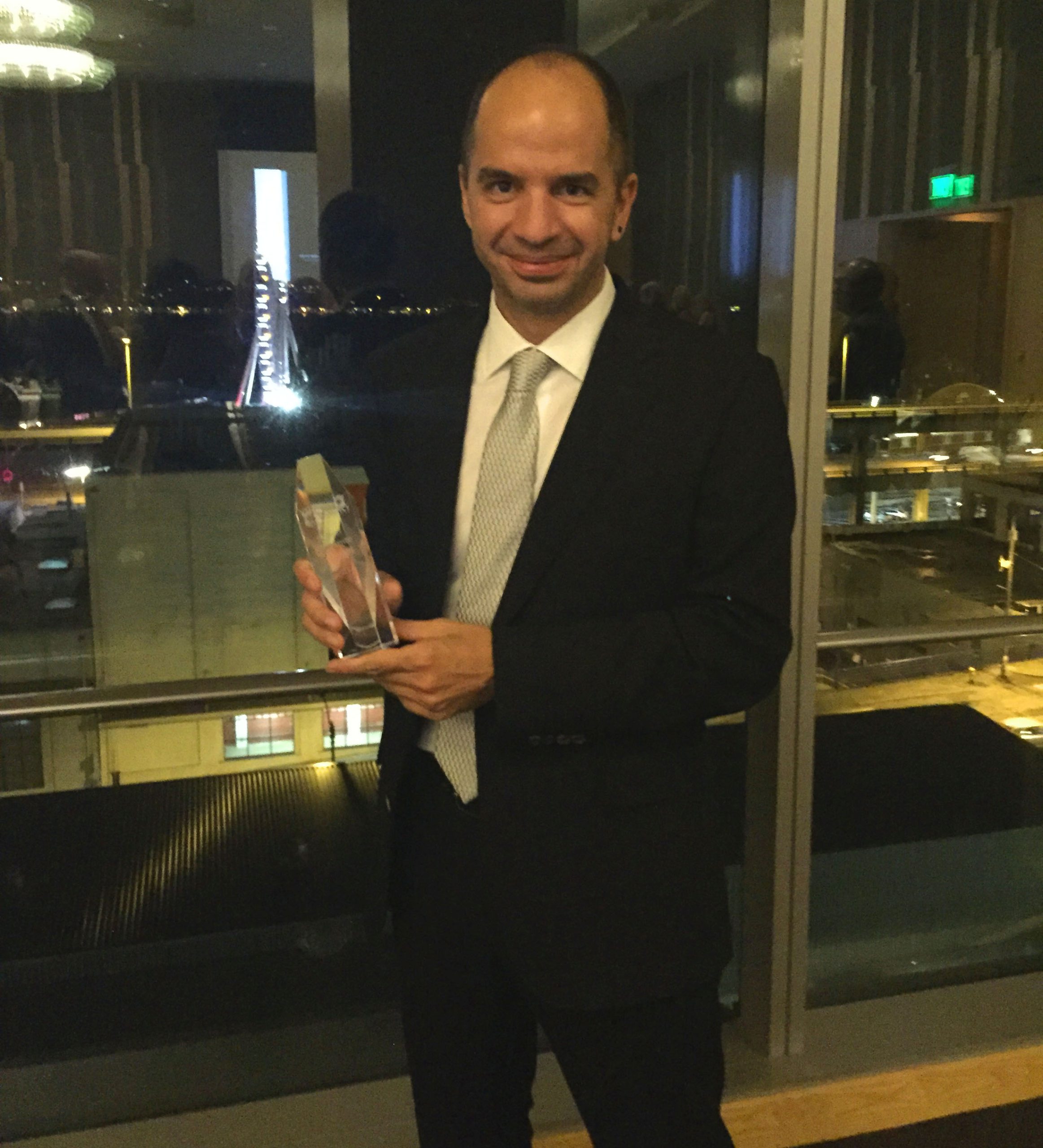 2014 Best business trajectory - Barcelona´s commerce chamber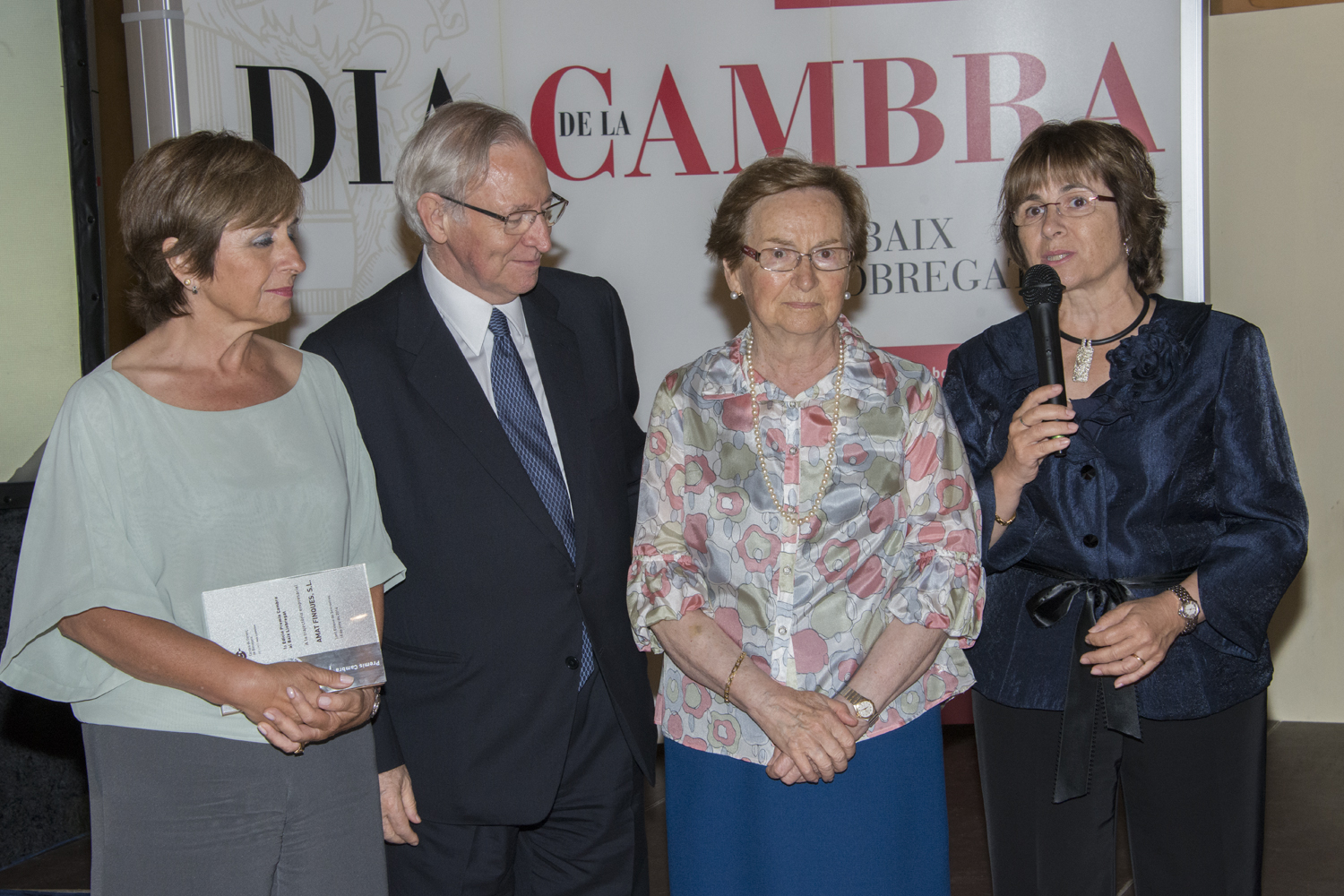 2013 IWEC award
Immaculada Amat receives the IWEC 2013 Award, which awards the IWEC Conference to women entrepreneurs in recognition of their professional success.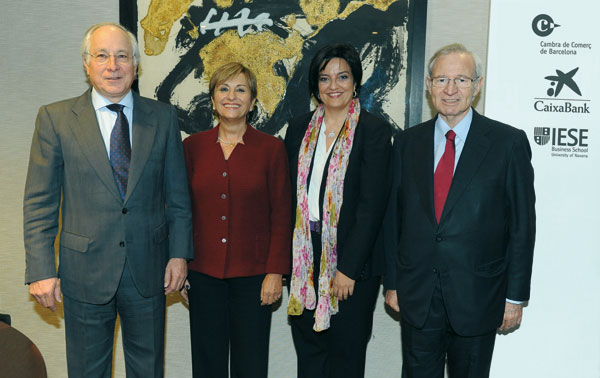 2012 FUNDE award
On October 26, Immaculada Amat and Joana Amat collected the FUNDE Award, Association of Businesswomen, Professionals and Directors (VII edition) granted to Amat. in recognition of the effective policies for reconciling work and family life that the company has established with its staff.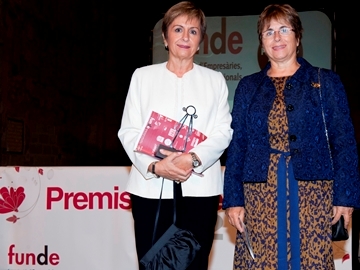 2009 Europe forum gold metal 2001
Immaculada Amat and Joana Amat were honored on March 6 with the Gold Medal of the Forum Europe 2001, as part of the celebration of the XII anniversary of the Organization. The Medal is awarded to presidents of different institutions, liberal professionals, emblematic companies and personalities of civil society who have stood out for their professionalism, European-ism and humanity.
2008 25 Years in API school BCN diploma
Immaculada Amat received last October 17th, the Diploma of Homage for the 25th anniversary of its incorporation to the API School of Barcelona. The Prize was awarded by the same President of the School, mr. Joan Ollé, and by the General Dr. of Habitatge of the Generalitat, mrs. Carme Trilla.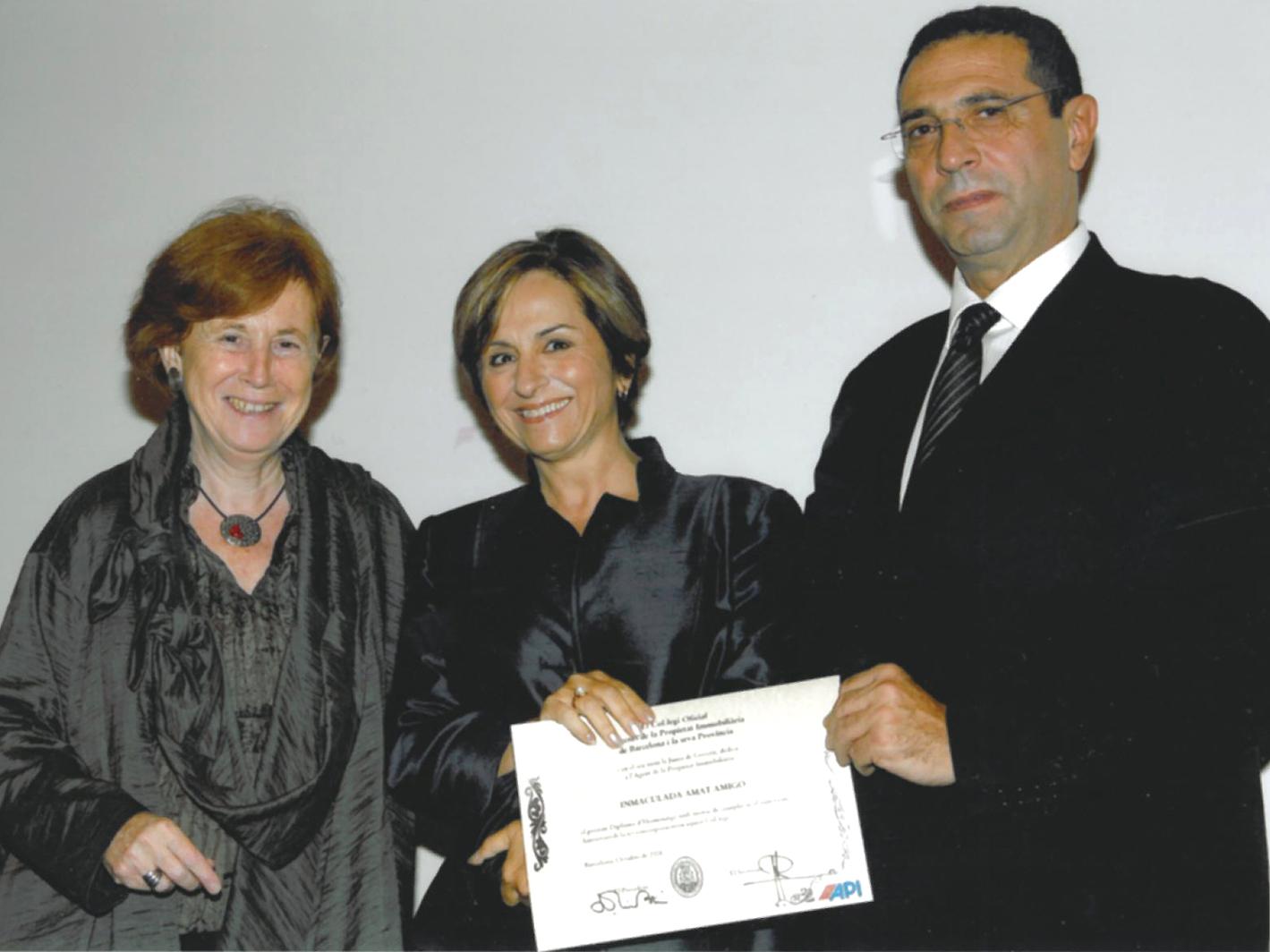 2003 FIDEM award
The ladies Immaculada Amat and Joana Amat picked up FIDEM (Vl edition) award given to Amat. in recognition of the enterprise's professional trajectory.
2003 Bussiness and family institution award
Amat. Has been awarded the Business and Institutional Family Prize, awarded by the Catalan Family Entities Group for having programs and actions of a social nature with special family content. The Prize was awarded by the Honorable President of the Generalitat of Catalonia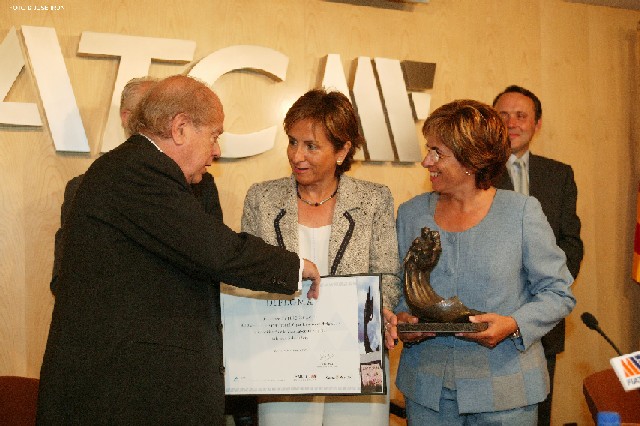 2003 European citizen prize
Amat. received the European Citizen Prize for his work aimed at serving the citizens of all Europe in the real estate field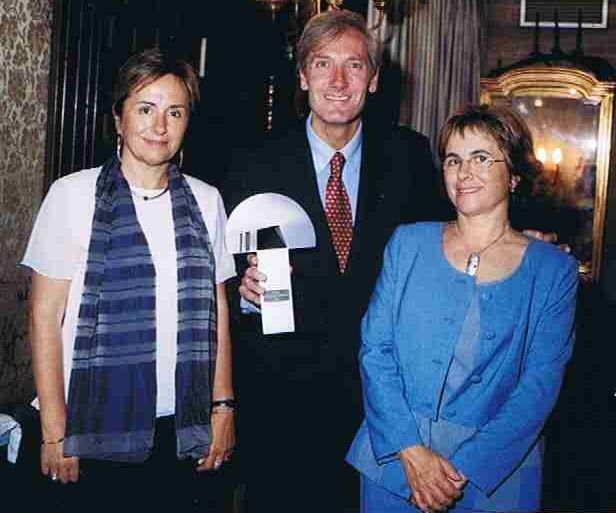 2000 ISO Certification
Amat. Was the first company in our sector to obtain ISO 9002 certification in the year 2000. In 2003 it was improved by obtaining the current ISO 9001 in order to adapt to the new European certification regulations. And finally, in 2007 it was expanded for the entire area of Farm Administration.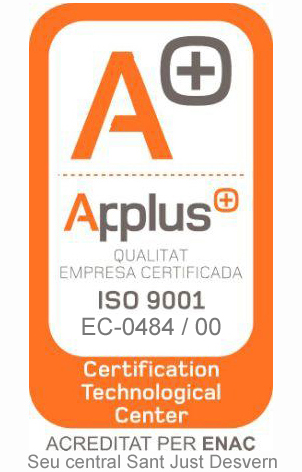 1999 Francesc Macià medal
Concepció Amigó received the Medal Francesc Macià granted by the Generalitat de Catalunya to the people in recognition of their meritorious dedication, perseverance and spirit of initiative in their work towards Amat.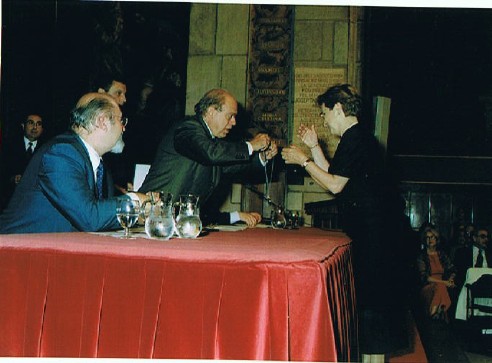 Would you like to work with us?
As a service company, we are aware that the biggest capital we have is people In Amat is well-aware that, as a service company, its employees are its most valuable asset. We believe that for our present and our future is essential being surrounded by a team of excellent professionals, people who share our values and thrill with our challenges.
Stability, career, training, ongoing challenges, teamwork, safety, and future projects.
People with values, commitment, enthusiasm, collaborators, innovative communicators, flexible and dynamic. We want the best!
Amat experiences
Natalia Martínez
Rent Management
My time in Amat was an experience of professional and personal growth. In a way a part of me will always be there.
Sonia Rodríguez
Rent Management
I like the fact that it's a familiar company and its structure. I thank the companionship and the groups implication and, above all else, that they offer continuous education
Eva Mas
Lawyer | Ex-employee
Is a referent for its professionalism, specialization, the careful customer treatment and innovation. My time there was an immense professional experience
Dulce Guil
Ex-employee
Nothing has disappointed me. My expectations have become a reality. Amat is what sells, modern and with involvement. There is professional quality in your team. It makes me feel proud
Vicky Aguzado
Ex-employee
My time was special. I felt very good with the people around. The most positive aspect for my motivation is that I was valued.