It seems like for the past 2 years teleworking is the order of the day, and it is a fact that we have all integrated it as a normal thing, but at Amat we were already prepared to be able to telework long before COVID-19 arrived. When the pandemic sent us all home, it was not a big problem for us to continue working normally from home as we did from our offices.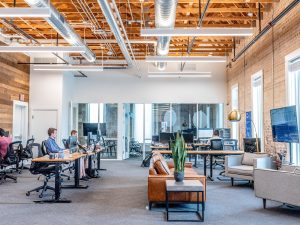 For years, we have been working with an individual desktop in the cloud, to which we can connect from any computer with an Internet connection. This has always helped us to move between offices and to be able to continue working without the need to always carry a laptop with us. We arrive at any of our offices, and whether it is our usual job or not, we can work 100%, no matter what computer we are using.
And this is because years ago, since 2011, we contacted OnWork to help us migrate our infrastructure to cloud servers. We decided to bet on a digital transformation, thus allowing us to increase efficiency and productivity while achieving better security for our infrastructure. OnWork designed and prepared an infrastructure for us to include the management programs with which we work, since the objective was to virtualize the workers' desktops to have flexible and hybrid accessibility; this is how OnWork explains it.
In addition, OnWork has a technical service that we can contract according to the level that interests us the most. Whenever we have a problem, we notify them of the incident, whether it is general or individual, and they solve it for us. And now we have renewed the contract with them, and we have expanded it on cybersecurity issues. Therefore, they are like our IT department in the cloud.
---