Efficiency certificate "D", or better, by 2033.
All homes will have to have an E energy efficiency certificate by January 2030 and a D —or better— by January 2033.
The new Building Energy Efficiency Directive, which is due to be approved later this year and in 2024, provides for all buildings to receive an A or B energy rating since 2040, while the European Commission will force all homes to have an E energy efficiency certificate in January 2030 and D —or better— in January 2033.
Inefficient housing and large energy consumer.
In the European Union, buildings are responsible for 40% of the energy consumed and 36% of emissions, direct and indirect energy-related greenhouse gases.
Therefore, buildings are the biggest energy consumer in Europe. Heating, cooling and domestic hot water represent 80% of the energy that we citizens consume.
Currently, around 35% of buildings in the EU are over 50 years old and almost 75% of the building stock is energy inefficient. At the same time, per year, only about 1% of the buildings are renovated.
The real estate stock in Spain, according to IDAE data, has more than 80% of the buildings with an energy rating E, F or G, therefore, inefficient.
Explains Dolores Huerta, general director of the Green Building Council Spain (GBCe), "This is due to the Spanish building stock being very old, since more than half was built before 1980, when the Technical Building Code did not yet establish the minimum efficiency standards that builders must comply."
New European directive on energy efficiency in buildings (EPDB).
The new Energy Performance of Buildings Directive (EPBD) provides for all buildings to receive an A or B energy rating by 2040.
The main objectives are that:
The new buildings are zero emissions by 2030
All existing buildings become zero emissions by 2050.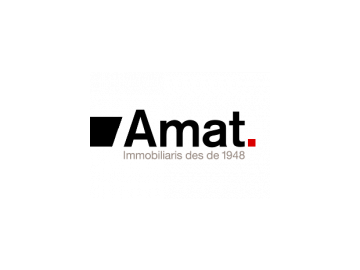 To achieve these objectives, the European Commission will force, through intermediate temporary objectives, that all homes have an Energy Efficiency Certificate (CEE) with:
Letter E in January 2030.
Letter D or better in January 2033.
This requirement is included in the MEPS (Minimum Energy Performance Standard) or Minimum Energy Efficiency Standards, in relation to the maximum amount of primary energy that the buildings can use per m² per year.
Limitations in the rental market, the case of France.
Currently, strategies taken by different countries are already being noticed to improve the efficiency of the real estate stock and achieve the objectives set by 2050.
In Catalonia, as ICAEN informs us, we find that Energy Efficiency Certificates usually have a validity of 10 years, except those that have a letter G, which are valid for only 5 years.
In France, they have already gone a step further and have begun to limit access to the rental market for those buildings that are not sufficiently energy efficient.
They have determined that homes with a G rating are "energy sieves", therefore, inefficient homes. These homes can no longer be offered for rent, a measure that applies to new rental contracts, and to contracts renewed or tacitly renewed as of January 1, 2023.
In metropolitan France, to be classified as "efficient" and to be put on the rental market, the property must meet certain energy ratings:
Rating F from January 1,2025.
Rating E from January 1,2028.
Rating D from January 1,2034.
Renovate with a grant of up to 80%.
Currently, we can rehabilitate and pave the way towards the objectives set by the European Union thanks to the Next Generation Funds for Rehabilitation in Energy Efficiency, which focus on achieving a reduction of at least 30% in the primary energy consumption indicator not renewable, referring to energy certification.
There are different programs to promote rehabilitation, we will inform you of the most appropriate, and we will help you analyze the possibilities for your building.
We remind you that aid for energy efficiency rehabilitation of buildings involves a subsidy of up to 80%.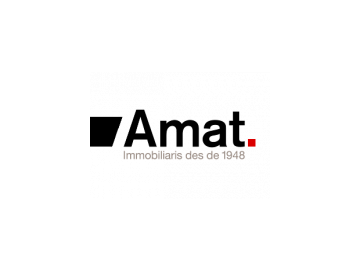 Also highlight the financing possibilities for communities of owners and the different tax advantages that we find for investments in energy efficiency
From AmatZonia we accompany you throughout the process of prior analysis and rehabilitation of the farm.
Rehabilitation already has a marked path, the path of energy efficiency, which will not only make us comply with the requirements of the European Union, but which will also allow us to achieve savings in the consumption of our home and an increase in comfort.
Do not hesitate to contact us and take advantage of the Nex Generation Funs that offers great opportunity for rehabilitation.
Yes, you liked the article, share it!
---