Real estate associations meetings are back
We started 2023 with several Real Estate Associations meetings, of which we are members, and that COVID-19 had made almost impossible during the last few years.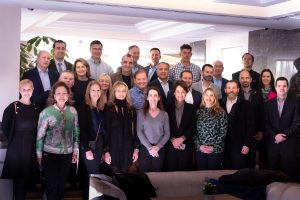 Some international associations' members have not met in person since January 2020, when COVID-19 was just starting to get talked about without any impact on our lives or businesses. During the last few years, real estate associations, like the rest of the world during the pandemic, only saw each other's faces during online sessions.
After this complicated past years, we can reflect on the value of being a member of a sectoral association, a real estate association in our case.
There are obvious benefits such as sharing information, ideas, experiences, and techniques that each other apply. Furthermore, international associations can help us anticipate market trends that occur in more mature countries or markets. All of this allows us to improve the service we offer to our customer, an important value in itself.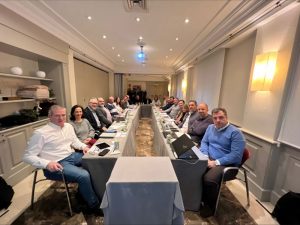 The value of being a member.
Generosity and perseverance are the true value of all associations, whatever the sector is, and they are intrinsically linked. Why? 
They allow us to generate and create relationships between people. Knowing and trusting the members of the association helps us connect people, regardless of what they need, since many times, their needs may not even be related to the sector of the association. Constancy is crucial, since it is what allows us to grow these relationships.
Meetings in Barcelona and Madrid.
This January we've participated in two meetings, the international symposium organized by Luxury Real Estate in Barcelona, ​​and one of the meetings of Nac Premier group in Madrid. We've been participating for years, which has allowed us to build these relationships we were talking about.
Our presence as members of Luxury Real Estate dates back to 2011. Above all, we have tried to be active members by participating in fourteen congresses and symposia, both in Europe and the United States. Furthermore, we have taken the congress to Barcelona twice, the last time being this January 2023.
The relationship with Nac Premier goes further, in some cases, up to two generations have already participated, and we have been meeting for more than 30 years.
What does Amat contribute as an active member of these real estate associations?
Both meetings have allowed us to connect the associations. A real estate agent of the west coast of the USA has a client with a real estate interest in a Capital of Southern Spain. Some time dedication was all it required to inform us, in detail, about what both parties needed. Alter that, it was clear they were a good fit, so we put them in touch.
Being able to make continuously these connections is the great value that we bring to all the associations to which we belong. Being generous, in a sincere and authentic way, always pays off.
This is just a small example of what we try to do in all the associations, of which we are members, where we also try to spend as much time as we can.
---