Artist Homes: 2023 Grammy Winners
The 65th edition of the Grammy Awards took place this Sunday, February 5. We review the artist homes of some of the winners in this year's edition.
All these musicians are winners in terms of their dream homes. No surprise here, since if you can afford the luxury home you have always dreamed of when you succeed in the music world. Some of them even have multiple properties! Swimming pools, impressive gardens, incredible views, private gyms, and more!
Beyoncé, Adele, Bad Bunny and Harry Styles were among the favorites for this year's edition. Which of these artists has a Grammy-worthy home?
We have gathered 10 artist houses, among which are some of the winners of the night, as well as other female artists who deserve a special mention since they are having an incredible 2023. Rihanna, who has come back strong after a 6-year hiatus and is nominated for the 2023 Oscars for best song. Miley Cyrus who has being breaking all the records with her new single Flowers. Selena Gomez, who received her first Golden Globe nomination this year for her performance in Only Murders in the Building. And finally, Taylor Swift, who has won the Grammy for Best Music Video, and has been breaking all records with Midnights, her 10th studio album which will surely be one of the 2024 Grammys favorites.
Beyoncé

Beyoncé tops the 2023 Grammys list with 9 nominations for her album 'Renaissance'. She created this album during the pandemic and release it 6 years after her last one. She took home 4 awards last night, crowning herself as the biggest winner in the history of the Grammys. The artist shares this impressive mansion with Jay-Z, her husband. Valued at 45 million dollars, this mansion has 123 rooms. With that many rooms, it's no surprise that some of them have a rather curious use… a nightclub, a theater, a bowling alley, an aquarium, and a citrus grove.
Harry Styles

Styles had six nominations thanks to his third album 'Harry's House', which broke several records in 2022 and whose single, As It Was, was one of the favorites for SOYT, Song Of The Year. Style won AOYT, Album Of The Year, last night. The British singer sold this impressive Hollywood Hills mansion in 2019 for $6.6 million. With 4,400 square meters of land, the house has 4 bedrooms, 5 bathrooms, a master suite, theater room, chef's kitchen, pool, spa and a private backyard.
Adele

She had 7 nominations at this year's gala thanks to '30', his most personal album and fourth studio album. The artist was up for Album of the Year and her single Easy On Me was one of the favorites to win Song of the Year, however, she could only take home the Grammy for Best Pop Solo Vocal Performance. Adele did not only release an album in 2022, she also bought this magnificent property for around 55 million euros. The house, which belonged to Sylvester Stallone, consists of 14,000 square meters of land, with a huge garden, an infinity pool, six bedrooms and nine bathrooms.
Bad Bunny

The creator of the album 'Un Verano Sin Ti' has broken all records in 2022. He has been the most played artist in the world for months, and has made history by making his album the first album in Spanish nominated for AOTY, Album Of The Year. He also has 2 other nominations. The artist took home the Grammy for Best Urban Music Album. It is not surprising that, after this success, he has decided to buy this mansion surrounded by palm trees in Los Angeles. 680 m², distributed over two floors, with 8 bedrooms, 4 bathrooms, living room, dining room, kitchen and pool.
Lizzo
She had 5 nominations, including Best Album for 'Special' and Best Song for the her single 'About Damn Time and Grrls', which has been a total success and has won Best Record Of The Year. The singer bought her house in 2022, for 15 million dollars, in Beverly Hills. The house has 5,300 m² and is located in the hills of Beberly Hills. This house has an impressive infinity pool and a spectacular design. Take a look at the video! Of course, this magnificent house had to be in our list of 10 artist homes.
DJ Khaled
A hip hop genius who had 6 nominations, including Album of the Year, Song of the Year and Best Rap Album, for which he won the Grammy, for the album 'Good Morning Gorgeous'. His spectacular house in Beverly Hills, has 7 bedrooms, 11 bathrooms, its own cinema, gym, recording studio and a specific breakfast area with butlers. In addition, the exterior of the house has a pool, spa, outdoor kitchen and two patios.
Selena Gómez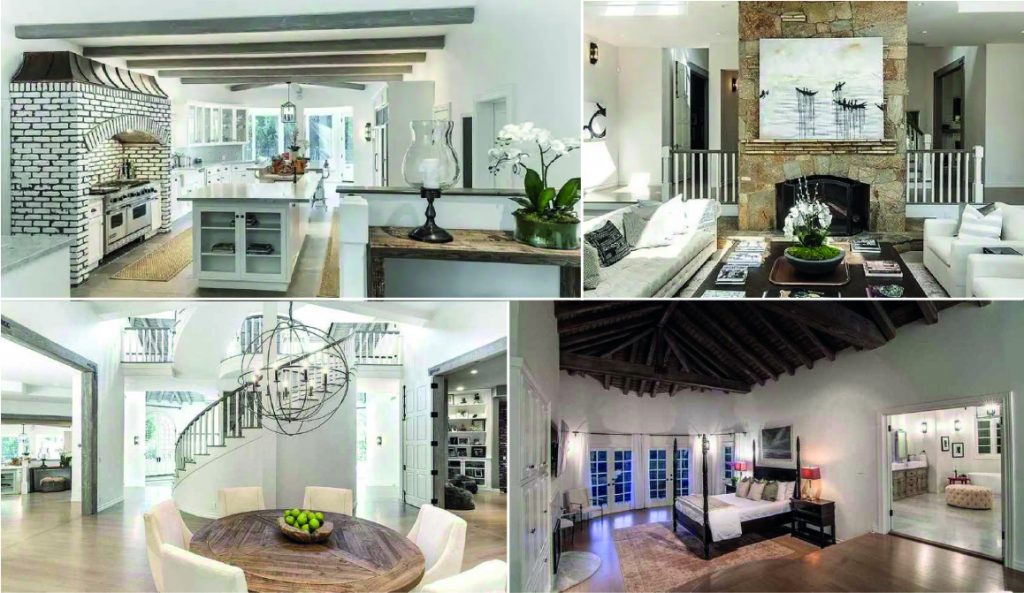 After receiving her first Golden Globe nomination, for her performance in Only Murders in the Building, we thought she deserved a special mention on this list. She also participated in Coldplay's album, The Music of the Spheres, which was up for 3 awards. The actress and singer bought this large property located in Encino, California in 2020 for around 4.5 million euros. The house has more than 1,000 square meters distributed over three floors.
Rihanna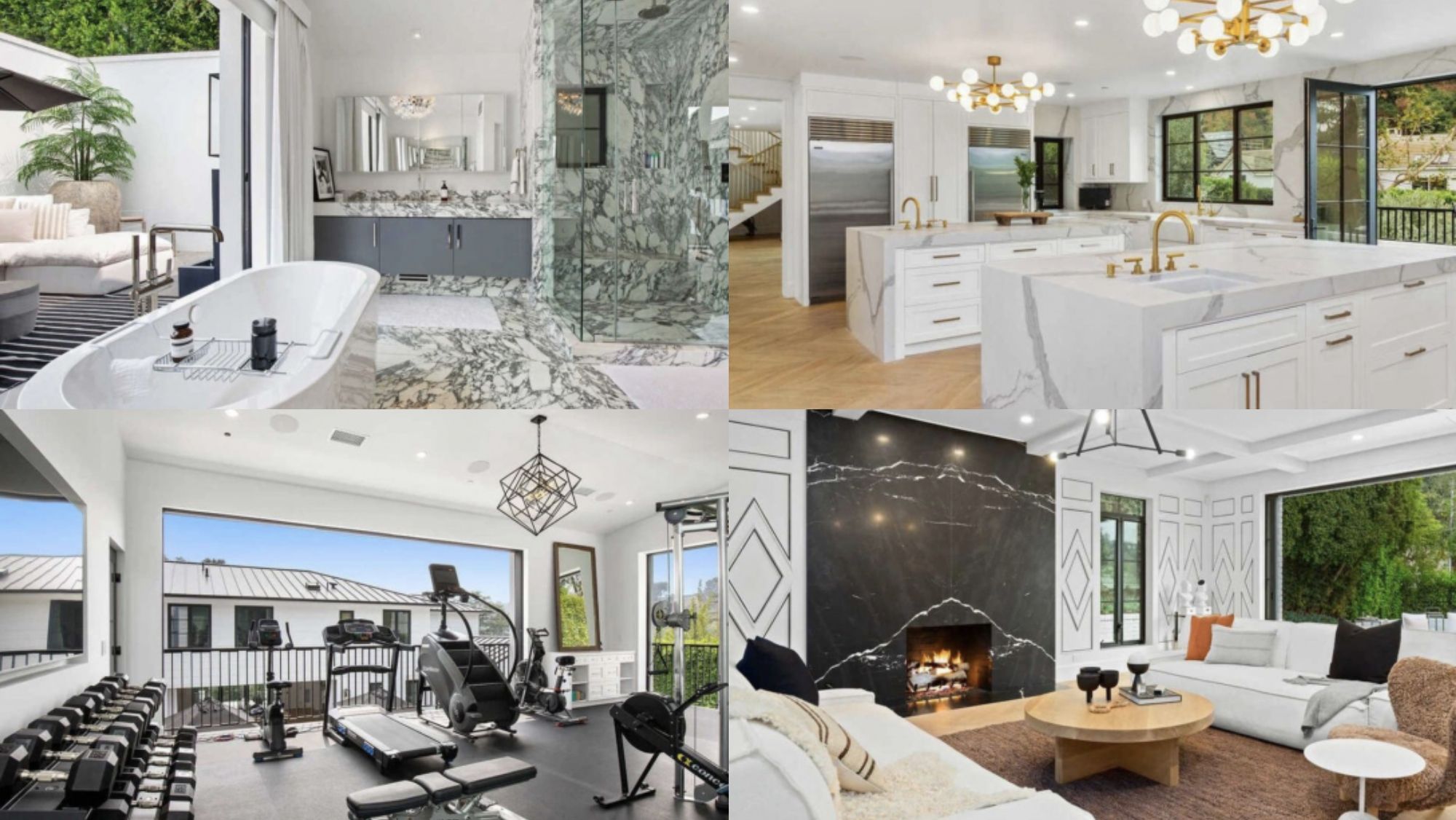 The artist from Barbados has returns to music after six years. Rihanna has recorded Lift Me Up for Black Panther: Wakanda Forever, the new Marvel action movie. The song has been nominated for Best Song at the 2023 Oscars. She has several properties, however, we will focus on her mansion in Los Angeles. She bought the 700 sq. m house, on a more than 2,000 sq. m plot, for 13.8 million dollars. It is surrounded by greenery and gardens. The house also has a large hall, a central patio with a terrace, swimming pool, spa, 5 exterior rooms and seven bathrooms.
Miley Cyrus

After the success she is having with her single Flowers, she deserved a mention on our list. The single has broken all the records on Spotify since its launch in January, not only for its rhythm, but also for the message behind the lyrics. Miley has recorded the video of her new single in this mansion in Los Angeles, valued at €5,280,000. For those of you who are thinking of buying it… it's not for sale. It is a family house, built in 1952 and occupies a plot of about 48 hectares. Check out the video for the new single  and take a look at this magnificent house.
Taylor Swift
Yes, the American singer has released 'Midgnights' and it has been a complete success.  Thanks to her tenth studio album, she has become the first artist to occupy the entire Top 10 of the Billboard Hot 100. However, her 2023 Grammy nominations has nothing to do with it. Her re-recording of the album 'Red', released 9 years ago, garnered her 4 nominations, including Best Music Video for All Too Well The Short Film, an award she took home and one of Swifties' favorite songs.
The songwriter has several properties, however one of the most famous was her Rhode Island home, where Taylor held her famous 4th of July parties. The singer sold this mansion last year, valued at 17 million dollars, which has an area of ​​1,022 square meters, eight bedrooms, ten bathrooms and 8 fireplaces.
Taylor references the Holiday House in "The Last Great American Dynasty" where she recounts the story and satirizes the smear of American socialite and songwriter Rebekah Harkness, who previously lived in the mansion.
Which one is your favorite house? Who takes the Grammy for best home?
---