Greendex, an added value for our costumers
One difference between our company and the rest of the sector is the importance we give to innovation. For us, betting and investing in innovation is an added value to our services and, therefore, directly affects the satisfaction of our customers.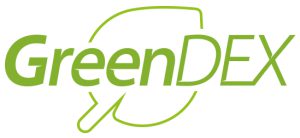 In these moments, taking advantage of the proximity of the Barcelona Meeting Point to make the presentation, in Amat we bet on a new innovative concept: the GreenDex index.
Green spaces have been the focus of numerous studies that demonstrate that contact with natural environments is related to health and well-being of people and confirms that it can improve it. The existence of green areas improves the capture of CO2, which affects environmental health, mitigating the air pollution of cities and, in addition, provides a lower energy consumption. This is why housing location is where to put the focus of attention as it influences many aspects at a vital level.

GreenDex is an indicator of the amount of green areas surrounding homes. For all in the light of above, it is a very important tool at the time of deciding to acquire a property. On the other hand, in addition to the amount of green, it is important to know the quality of it.
Therefore, the GreenMap system will provide our customers with the visualization of the quality of the vegetation around their future home.
As we said, having this visualization is an added value for the user and, from now on, both can be consulted on our website.
---