New build houses and flats
New build houses and flats for sale. Discover your new home!
Are you thinking of buying a property? When investing in new build houses and flats, there are several advantages, one of which is energy efficiency.
New build housing has to be sustainable by law, which can mean saving up to 80%, in addition to reducing the environmental impact. Furthermore, all homes will be required a D efficiency certificate in January 2033 while 73% of resale properties sold in 2022 were rated E or worse, according to our data.
We've selected 5 new build developments for sale, which are perfect to create your new home.
Sustainable homes 15 minutes from Barcelona
This new build project is located in the heart of Tiana and surrounded by an extensive green area.  It's a sustainable construction, energy efficient and respectful with the environment.
5 buildings with ground floor and two more floors, with 12–15 flats per building.  Large terraces in all homes, ground floors with gardens and rooftop solarium. The flats have 2, 3 or 4 bedrooms, 1 to 3 bathrooms, parking, a storage room and a common garden with swimming pool and a children's area.
Prices from €290,000 – Handover 2025 Q1
Do you want to know more about the new build flats in Jardins de Can Matas?
Have a look at the available properties
Flats with views in Sant Feliu de Llobregat
This is not a new build development, but the building has been fully renovated, both inside and out. Located in the Roses-Castellbell neighbourhood, surrounded by shops, services, parks, and public transport.
First floors with large terraces and penthouses with solarium. Fully exterior homes with 1, 2 and 3 bedrooms, with a comfortable distribution, and parking spaces in the same building.
Prices from €233,000 – Handover September 2023
50% of the falts in La Porta de Mas Lluí have already been sold.
Have a look at the properties available!
Flats in a natural setting in Bellaterra
High construction standards and quality materials are the main characteristics of these 11 new-build properties, located between Pin i Soler and Can Llobet, Bellaterra.
All the housings are distributed in 3 bedrooms and 3 bathrooms, with parking and a storage room. The development includes a communal area with swimming pool.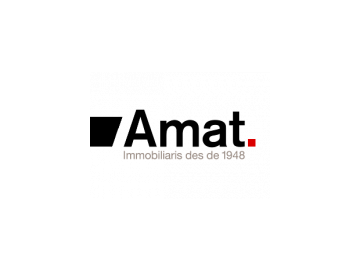 Prices from €556,000 – Handover 2025 Q1
Have a look at the available properties from Pin y Soler!
Flats with community pool in Hospitalet
This new build development is located near the Hospitalet centre. It is close to a large green area, with services nearby and excellent communications.
50 flats with 2, 3 or 4 bedrooms and 2 modern designed bathrooms. Large terraces, communal area with swimming pool, storage rooms and parking.
Apartments from €287,000 – Handover 2023 Q3
Have a look at the last available Remunta Centre properties!
Sustainable flats in Mollet del Vallès
This new build building is in an ideal location, surrounded by nature and infrastructures. In the neighborhood of the same name, 5 minutes from the center and close to parks such as els Pinetons, dels Colors and Can Mulà.
80 sq. m flats with 3 bedrooms and 2 bathrooms. Ground floors and penthouses with large terraces. Community chill out area on the roof, parking spaces and storage rooms.
Pisos desde 175.000€ – Handover Decemeber 2024
Have a look at the  Àgora Santa Rosa aviable properties!
Are you looking for a luxury property?
Check out this selection of new build luxury properties or visit us at AmatLuxury!
If you have any questions, or would like further information, please contact us at info@amatimmo.cat or by calling us at (+34) 934 803 400.
Some developments have limited properties available.
Want to keep looking?  You can find more new build houses and flats here!
Did you like the article? Share it!
---