The 8 best renovated homes to move into
To find a second hand property just renovated to move into is one of the best chance we can have in the real estate market. This is the reason because we have decided to search between all our properties for sale to bring the ones that have just been renovated.
But first… do we know the difference between reform, rehabilitate and restore a property? Although once the actions are finished, they may seem the same to us, technically they are not. The reforms repair or replace finishes or facilities that can still be used, but for some reason it's decided to make a change, usually, for aesthetic reason to modernize or update the material, the layout or the style being able to demolish some partition to improve the space.
Reforms are usually small-scale and the rehabilitations are bigger. Mostly of the rehabilitations are made to fix or replace deteriorated facilities that are dilapidated, in poor condition, or are a risk in order to recover a skill or functionality. It can be any interventions that is focused on improving deteriorated installation, a damaged structure or a poor ventilation. But it's not only focused on the interior of the houses, it can also focused on the façade or the roof of the building, or even adapt the property to the fire regulations or the elimination of architectural barriers for people with reduce mobility.
Then we find the restorations, which are interventions that are made to recover the historical and artistic value of the building or the cataloged elements to get its original state. When this intervention is applied, the architectural characteristics must not be altered and the traditional techniques must be preserved.
Now we understand these aspects, we can show you the 8 properties that have had a renovation and we have for sale.
26510- Beautiful classic house with a lot of style 
This high standing house of 2 levels with 4 double bedrooms and 3 bathrooms in Sant Cugat of 260sqm is a perfect after the renovation, with mosaic floors, big windows and an elegant Ionic columns in the garden. Facing the sun, with magnificent views and a 755sqm garden with a porch, a swimming pool and parking for 23 cars.
28090- Flat in front of the old jail, la Modelo, with future project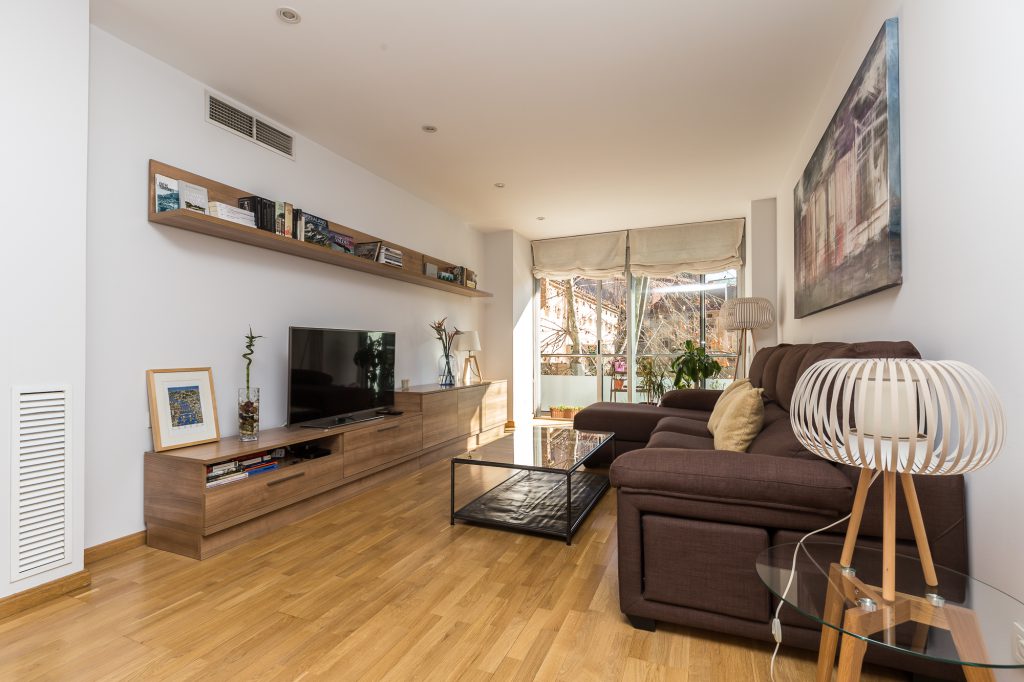 The 90sqm renovated house has 3 double bedrooms and 2 bathrooms, a parking space, a storage room and an interior patio. The apartment has a lot of light and a balcony that overlooks the old Modelo where it is planned to be made a green area that will give tranquility and many new services to the place.
27952- Apartment in front of the Mediterranean Sea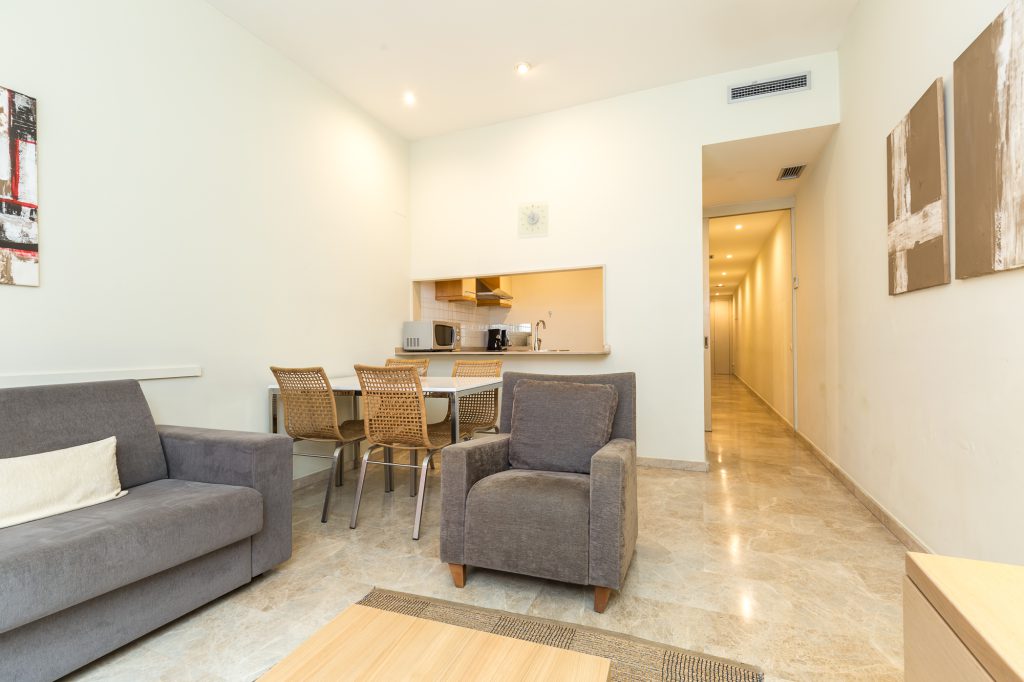 This renovation allows you to live in the Gothic area, next to Port Vell, in a 63sqm apartment with a functional distribution with 2 bedrooms and 1 bathroom, a balcony facing La Mercè square. It is part of a building that has also been renovated with different homes that have from 1 to 4 rooms.
26852- Classic apartment in Passeig de Gràcia
Completely renovated 230sqm apartment in Passeig de Gràcia for sale. With the reform it keep the charm of a classic apartment, mixing mosaic floors with parquet and the most modern technology with high-end kitchen equipment. We find a suite room, one double and two singles, a spacious living room, a balcony and a gallery.
27844- Refurbished apartment ideal for couples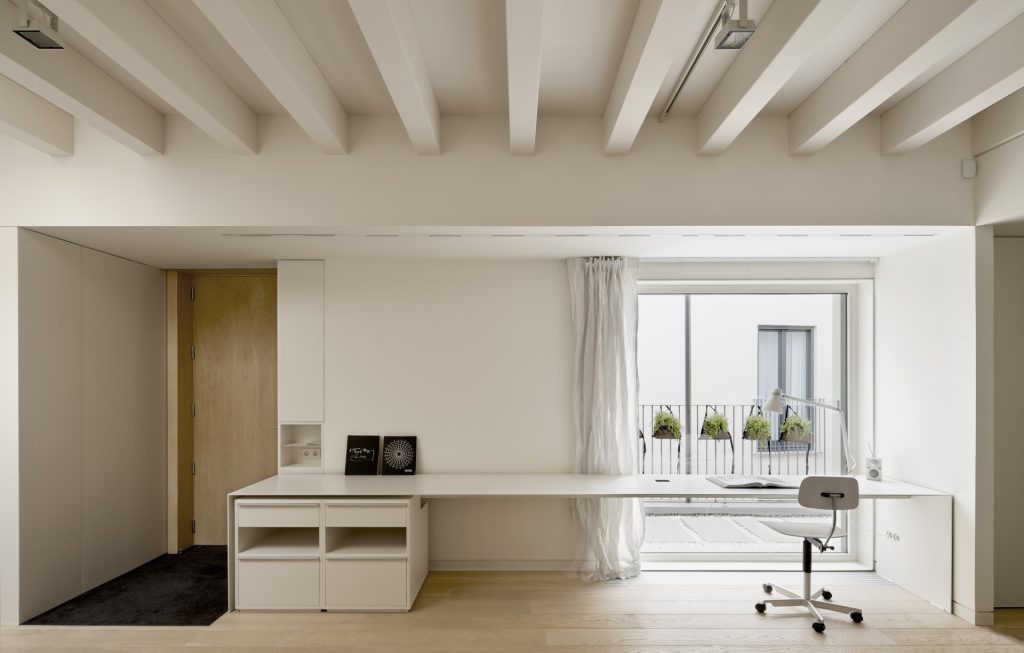 This flat is located in an old refurbished building in front of Santa Maria del Mar, in el Born neighborhood, where the interiors have been renovated creating a new-build apartments of 100sqm. It has 2 bedrooms and one community area with roof terrace, small swimming pool, barbecue and chill-out area.
27859- Brand new reform on La Rambla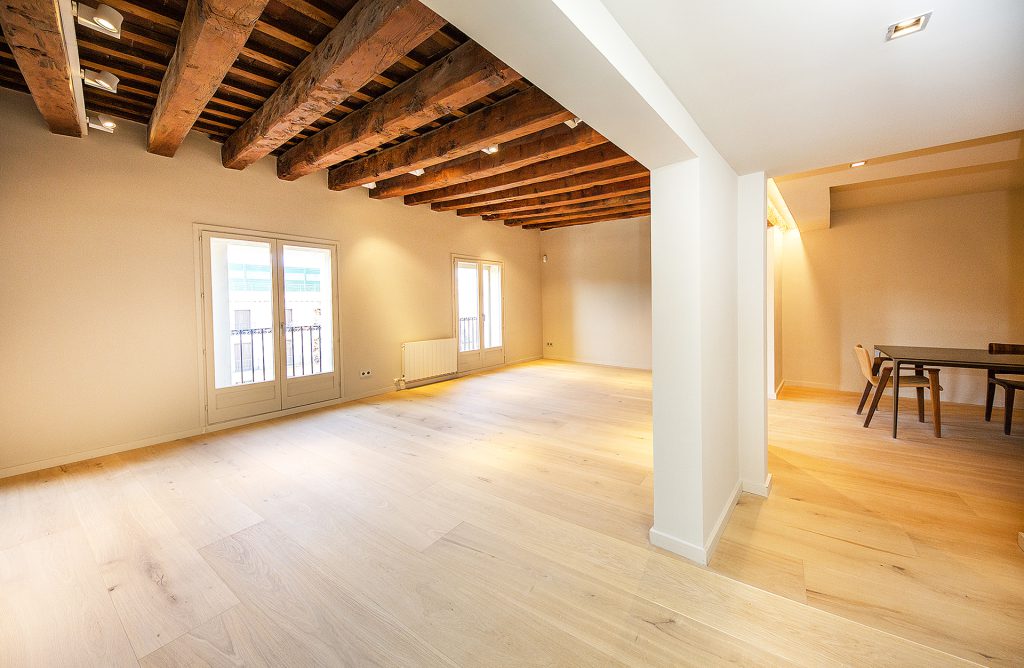 This exclusive fully renovated penthouse-duplex in La Rambla, Barcelona, is part of a classic building with elevator located in front of La Boqueria market. 216sqm with 3 suite rooms, 4 bathrooms and an incredible private terrace of 110sqm where to spend good moments. With expose wooden beams and large windows, high-end appliances and home automation system installed.
27994- Exclusive renovated design apartment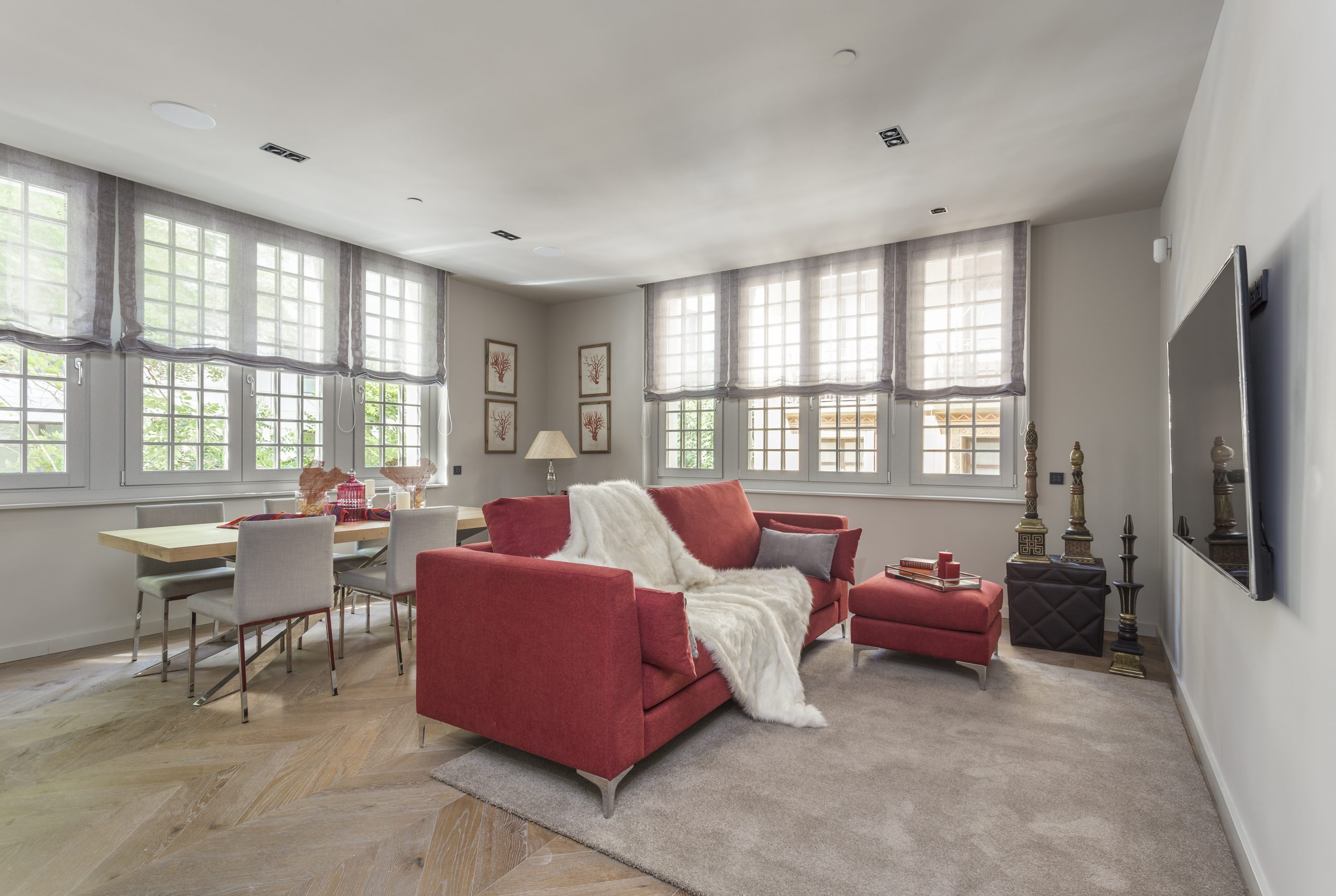 Fantastic versatile renovated apartment in Barcelona of 116sqm with 2 bedrooms, 2 bathrooms and with bright rooms because its large windows. Ready to move in, equipped with everything you need. On the same building there are other renovated apartments with 1, 2 and 3 bedrooms.
25521-Refurbished apartment in the Quadrat d'Or 
This second hand apartment of 267sqm has been rehabilitated without losing its classic elements as the Catalan beam ceilings mixed with minimalist decorations creating perfect harmony. Located on a 5th floor with very good views, it has 3 suite rooms and 1 double, semi-open kitchen with high-end finishes.
---