Living on a ground floor is a great option
There are as many people as preferences, some love to live in an attic and others don't, and the same happens with the ground floors, there are detractors and the ones who love it, and we dedicate this post to lovers.
The advantages of living on a ground floor are several, among them the comfortable access being at the same street level, avoiding the elevators and the stairs, being perfect for people with reduced mobility. Another point in favor is that most of them have a backyard or terrace and have it at the same level as the rest of the house, and in the case of brand new flats have large windows that allow a lot of light. They are spaces designed for families with children and with pets since the outer space becomes a place of recreation. And above all… when you are moving is better, since it will not be necessary to overthink how to enter all the furniture through the stairs or the elevator.
For this and much more we have selected the best ground floors that we have for sale as for rent, new or second-hand. All of them have their charm, don't miss them!
28142- At the center of L'Hospitalet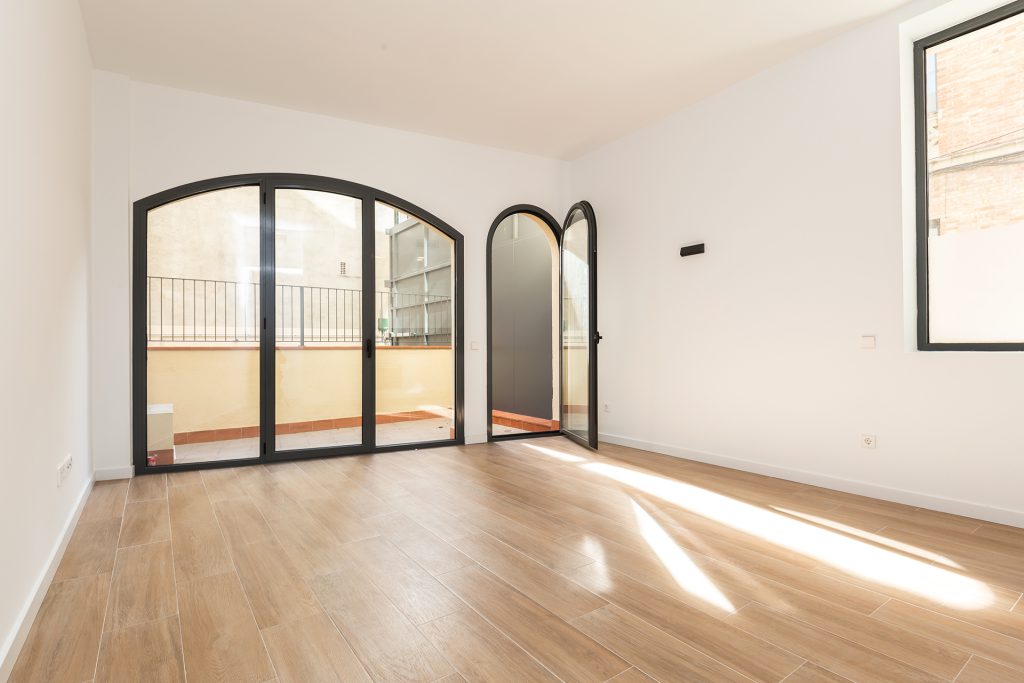 This exclusive 83sqm new construction home with 2 bedrooms is rented in the center of the town. A comfortable and bright distribution that also includes a parking space and a storage room.
28151- Semi new ground floor with quality finishes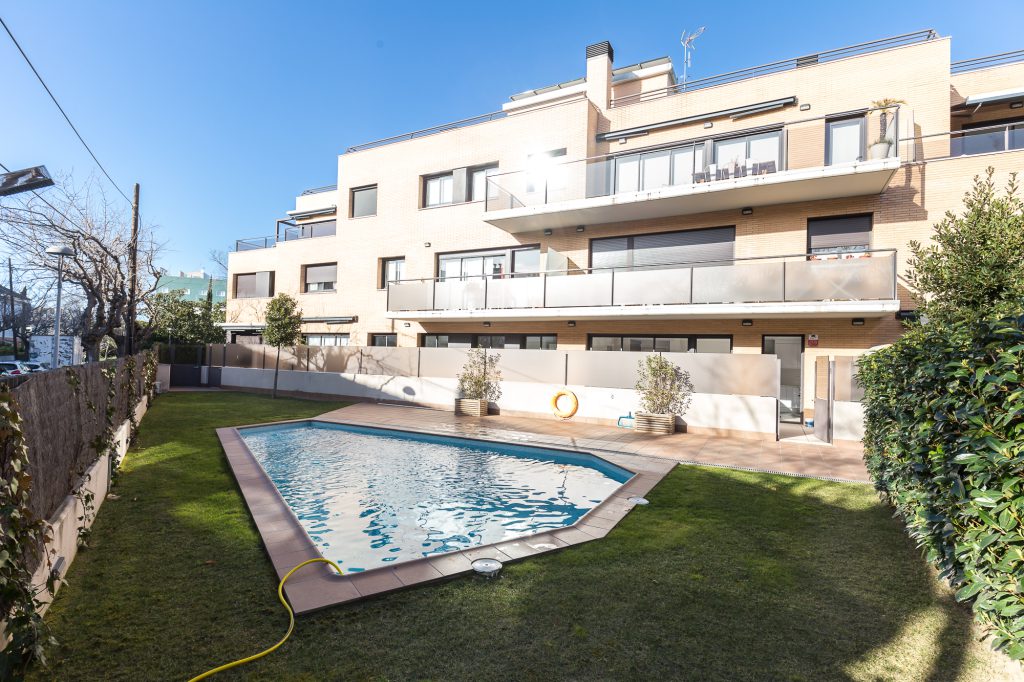 The semi-new ground floor, from 2017, is located in the area of Parc Central in Sant Cugat and has everything you are looking for in this kind of housing. With only 10 neighbors with whom to share the communal area and swimming pool, the south-facing apartment has 103sqm, 4 bedrooms, a private terrace, 3 parking spaces and a storage room.
28067- Exclusive brand new ground floor-duplex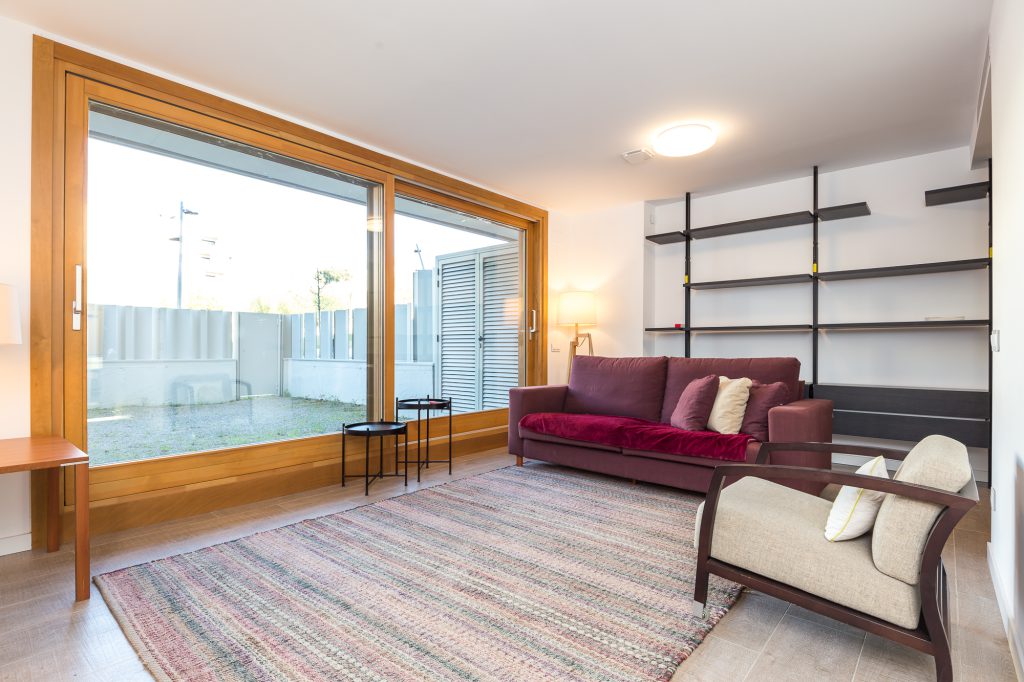 This house for rent in Sant Cugat is a 2 in 1, ground floor and duplex at the same time. With 136sqm, 4 bedrooms, open kitchen and high quality finishes, it has 3 large terraces and a garden, in addition to the communal area with a swimming pool, a parking space and a storage room.
27559- Ground floor with outdoors spaces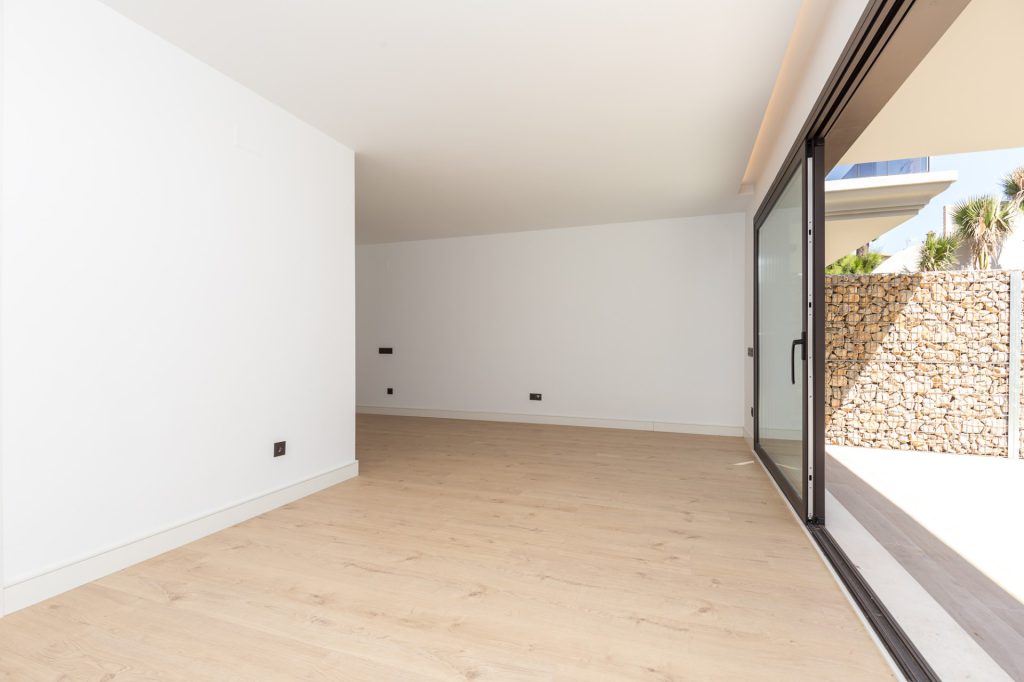 Brand new construction ground floor of 97sqm in the center of Sant Joan. With 3 bedrooms, one of them a suite, 2 bathrooms, with huge spaces, and a 42sqm private garden that is complemented by the landscaped communal area with a swimming pool, a garage space and a storage room.
23526- Estrena pis a L'Hospitalet
With these brand new construction ground floors that we find in the center of L'Hospitalet you could live in a new house in front of Parc de la Remunta. The ground floor with a high level of quality and very bright has 72sqm and a 24sqm of terrace, 2 bedrooms and 2 bathrooms. It is located in a residential complex with parking spaces, storage rooms and a communal area with a swimming pool.
25433- Ground floor with private terrace
This ground floor is also in front of Parc de la Remunta being another building with high quality materials of the same development as the previous one. With the same communal area with swimming pool and landscaped area, and with the option of parking and storage. It has 103sqm, its inseparable terrace, and up to 4 bedrooms and 2 bathrooms.
26932- Ground floor for rent in a new development apartment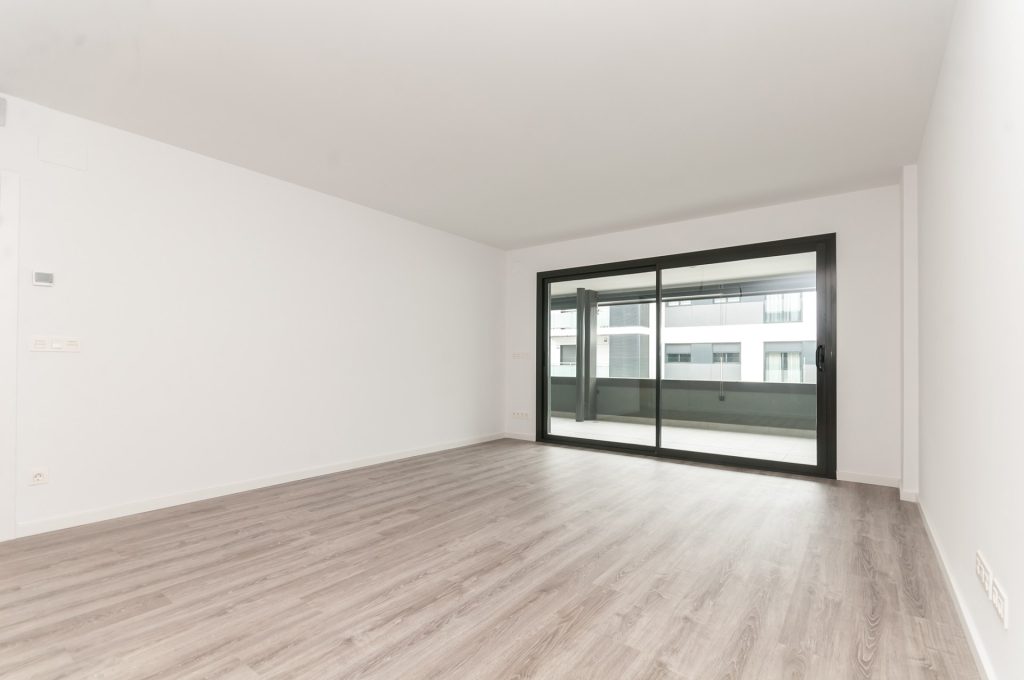 Located in a brand new residential complex in Mas Lluí in Sant Just area, next to Collserola, with a communal garden area and swimming pool, parking and storage included. It has 114sqm and 27sqm of terrace facing southwest, 2 double bedrooms, 1 suite and 1 single, and 2 bathrooms.
---