The first quarter of 2021 has passed without realizing it. Today, in most of the companies including ours they try to offer the best possible service while resolving multiple exceptional situations that the pandemic has brought us; sick leave due to quarantine, complicated tenant situations that need to be resolved, regulations that have been changing. Moreover, especially a growing tiredness and discouragement that affects all of us.
As always, we would like to give a few data to understand where we are. Some curious facts and others that help to frame where we are: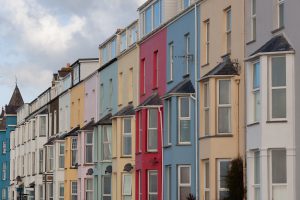 – Last year, in our company we worked 20,000 hours  less than in 2019 as a consequence of the temporary employment regulation that we had for 6 months; most of them in the Commercial Area.
– Due the changes in the rental regulations we were unable to publish the rental properties for 3 weeks (added to the weeks of lock down without being able to visit them with our customers).
– We had less than 9 month available for visits, but we made more new rental contracts in 2020 than in 2019.
– The rent defaulters, although there are families that are having a bad time, has increased a little, but we are in a very low percentage. In 2019 we were at 0.01% and we ended 2020 with 0.69%
– Our average number of contract renewals was 85-95%, but in 2020 the average has not reached 60%. Most of this happen because the owners preferred to apply the COVID extensions and the legal extensions, and wait for the future.
– There is an increase of the resignations of rental contracts. In 2019 we had 303 and in 220 it was 306.
– In our case, rental prices in Barcelona city have dropped by 5%. On the other hand, at the first crown of the metropolitan area, prices are stabilized just with a small drop of less than 1%, tendency was already seen before COVID.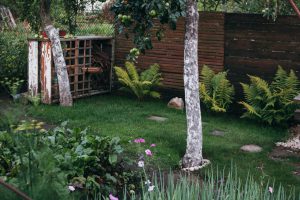 – What the media say is true; many families want to move out of the city where there are wide and healthier spaces. In our case, this means leaving Barcelona towards Sant Cugat del Vallès, Sant Just Desvern and its surroundings.
– The prices of the new development projects that we sell, mainly outside Barcelona city, have been maintained and the sales rates have fallen from 7 properties per month to 4 properties sold on average. It should be noted that a significant number of projects arrive at the time of delivery with properties still to be sold.
– New construction housing developments in the city of Barcelona are more difficult to sell for two reasons. They are promotions with homes designed for foreign buyers. And there are price drops (not published), sometimes significant, that occur during the negotiation, a fact that is more favorable to the potential buyer.
– A fact that we consider very positive is that in new construction we are keep working without problems with almost 100% of the operations carried out in the last 2 years. If any has fallen it has been due to illness, divorces or buyers with businesses directly affected by COVID.
– In the case of second hand, we have made more transactions than in 2019 with a higher average sale price.
With all these data, our vision in relation to 2020 could not be other than hopeful. Despite this, there are issues that greatly concern us, which has to do with legal security and with the Administration decisions that achieve opposite results to what is theoretically intended.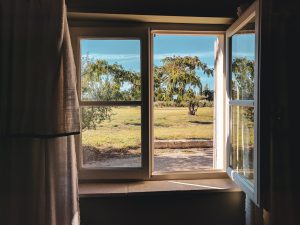 We are aware there is a social problem in relation to housing that affects many families, but we have said a lot of times the solution to the problem is not the measures that are being promoted, but rather promoting the construction of social housing. An action that the Administrations would have to do, they should have done years ago, and it has not been done. Nor has it been done through a public-private collaboration as is done in so many countries around us. There is the ground, there is the money… how can it not come out?
And as long as we do not go forward, we continue legislating measures that have opposite effects. It is mandatory to limit the rent through the Index when market prices are lower than the Index itself. All this accumulation of regulations and pressure takes flats out of the rental market and takes them for sale, especially in Barcelona; it drives away the small traditional investors in flats (most of whom bought flats and buildings to use for rent).
At the same time, the apartments on offer are growing with tenant figures that do not have any legality, the 11-month contracts, the season contracts, etc.
As always, we "punish" the owners who do it well, and as for those who do it badly, we look to the other way.
We are not doing well!
Immaculada Amat
Amat Immobiliaris President
---