3 DESIGN STAIRCASES THAT WILL SURPRISE YOU
The designer staircases are as varied as the architecture of each of the properties where they are located. For that reason, we wanted to select different styles that are found in the properties that we currently have in our portfolio.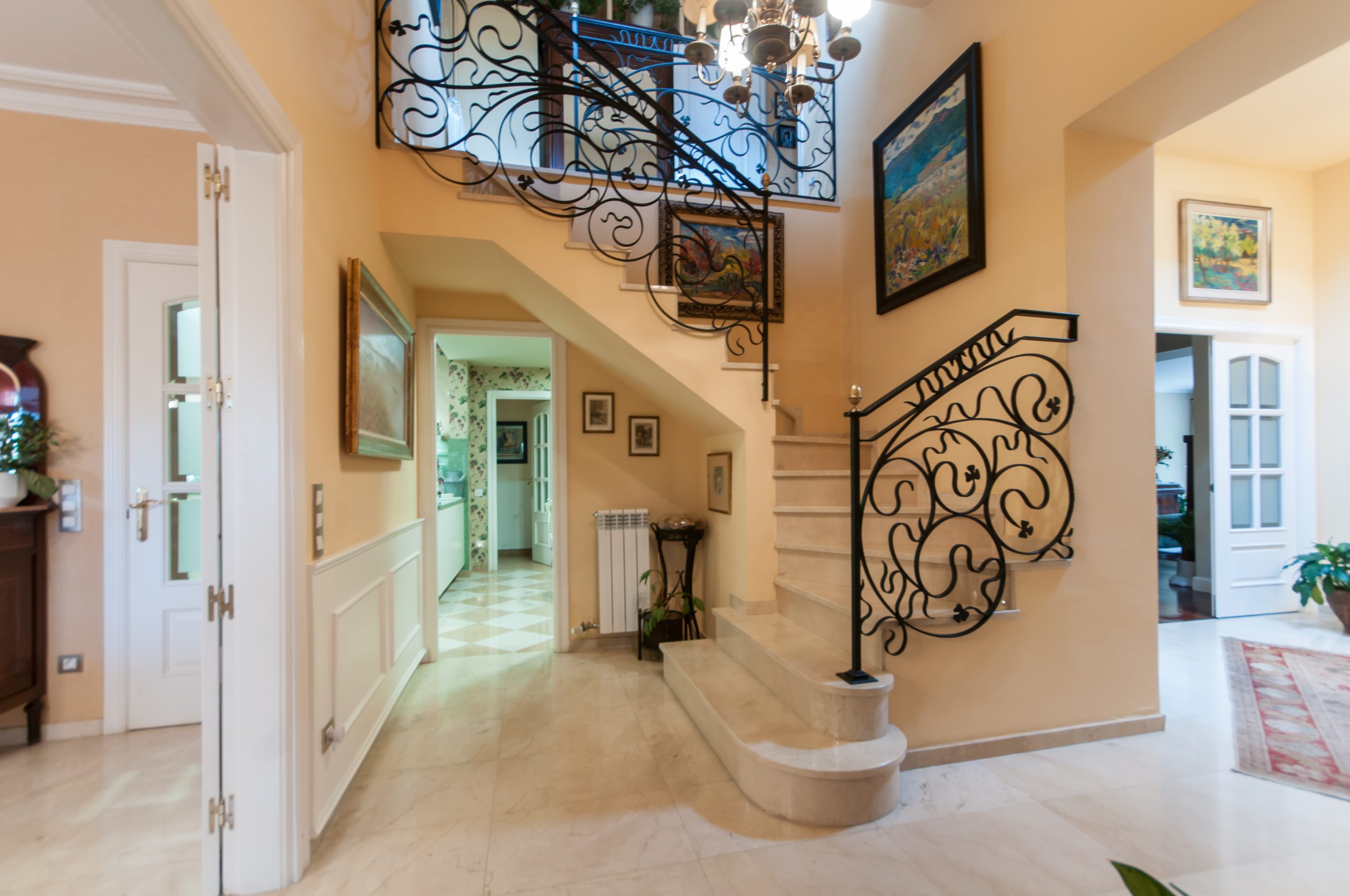 A beautiful staircase with wrought iron railings with basic motives that would be perfect in houses with classic decoration. The steps are made out of exceptional quality marble. It could not be otherwise in order to complement the style of the entire structure. The staircase is located in a house in Sant Cugat del Vallés with more than 500 sqm.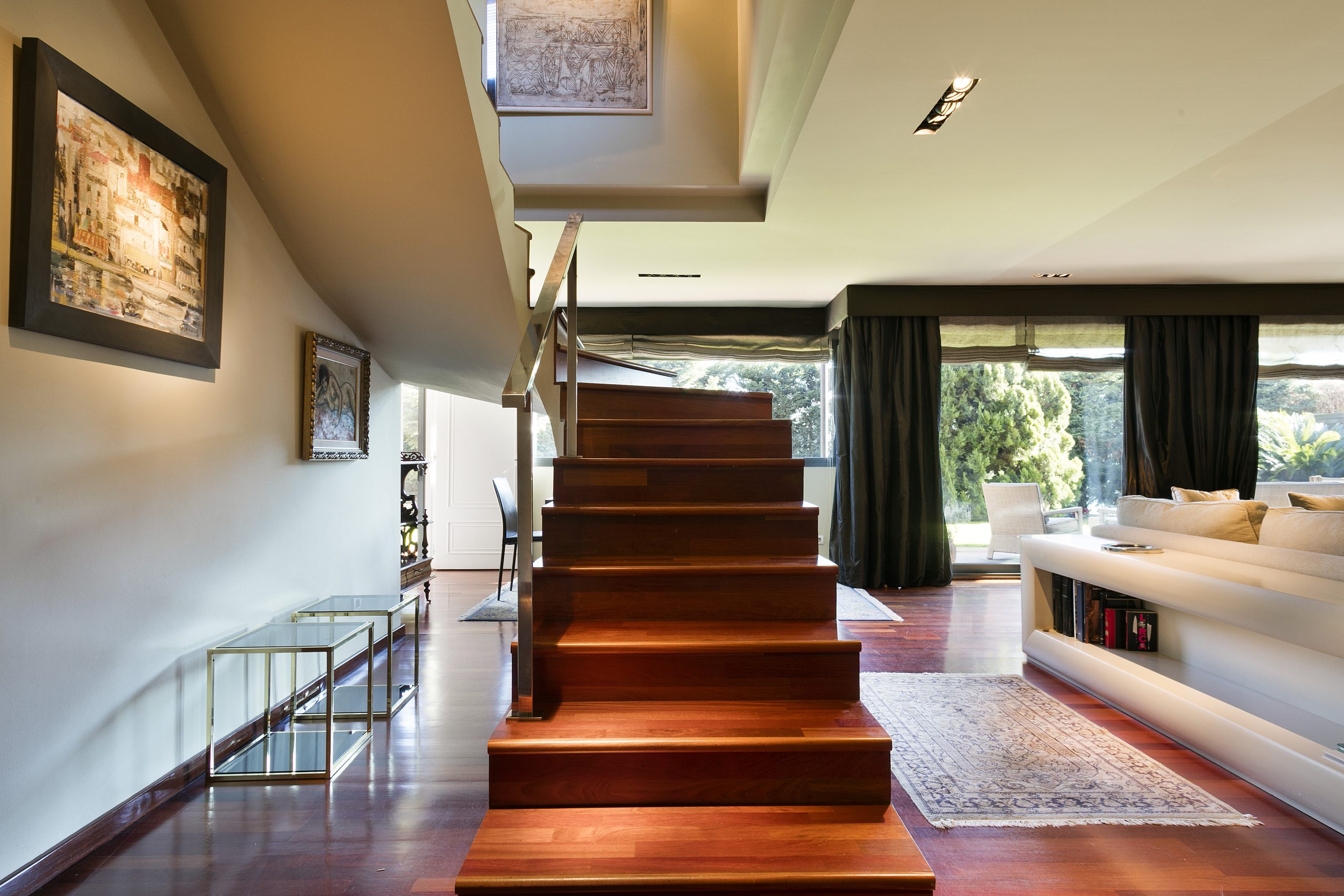 In this case the staircase is part of the same decoration as it occupies part of the dining room. So, it was opted for a modern design and as close as possible to the space it occupies. In fact, the parquet and the staircase blend together to make it seem part of a single piece. In addition, the fact of not having a railing on both sides also disguises its structure as a staircase in the same space.
This property is located in the neighborhood of Pedralbes,  the upper area of ​​Barcelona. A house of more than 600 sqm of land with private garden and pool.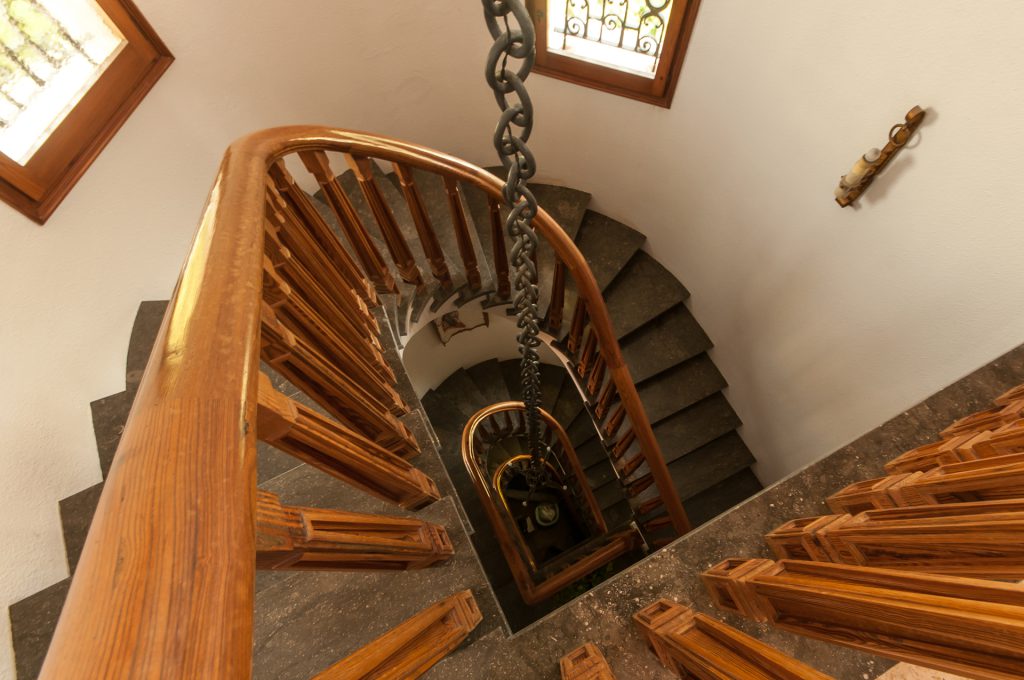 Although its structure could be classified as "vintage", it is still original. It is not a spiral staircase, but it could be included within its style. The most original is the chain that goes through the stairwell, which creates a decorative effect. It is a lamp that goes down to the ground floor.
This house is located in Sant Cugat in a residential area and it is a wonderful villa with a lot of personality.
---