Which are the differences between deposit and deposit of guarantee?
In the first moment of renting a flat, when the hiring procedures are initiated and the first economic amounts are paid, we speak of two concepts: the deposit and the deposit of guarantee. But what is the difference between guarantee and deposit? What is it? Why are they needed? How do they differ? Lets go to see it.
Although both concepts are very similar, since they both are guarantees, they differ in several respects. The most important and positive thing is that, if the conditions specified in the contract are met, these amounts will be returned at the end of the contract. In this case, the property has to be in the same state in which it was provided, having all the payments up to date on supplies and all monthly payments of the rent updated.
Differences between deposit and deposit of guarantee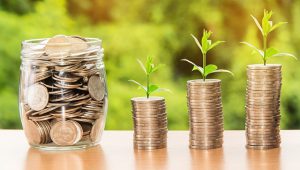 Diposit
Mandatory
It is fixed in the Law of Urban Leases (LAU), so it will always be the same percentage: "the equivalent of a monthly rent in the lease of dwellings and two in the lease for use other than housing."
It must always be deposited in the corresponding place.
It can be updated after 5 years of the contract.
Deposit of gurantee
It is an additional guarantee that may or may not require the owner.
It is agreed between lessor and lessee, which will depend largely on the owner, and can vary greatly from one to another.
It can be saved where it is desired (in a bank, at home, etc), although the most habitual place is in a bank.
It will not be updated unless it is expressly agreed upon.
---